Book Reviews
Book Reviews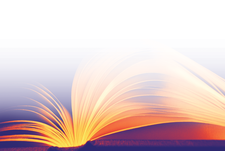 A Gift of Fire: Social, Legal, and Ethical Issues for Computing and the Internet, 3rd Edition
I read the first edition of this book in the mid-1990s, well before the Internet boom, and much has changed in the world of computing since then. The new edition of A Gift of Fire: Social, Legal, and Ethical Issues for Computing and the Internet begins with an overview of modern computing, covering topics such as blogs, e-commerce, the Internet, tools for disabled users, robotics, and conceptual issues, such as "What Is Ethics, Anyway?"
Subsequent chapters cover popular topics such as privacy, freedom of speech, intellectual property, and crime. In the Privacy chapter, author Sara Baase discusses new risks involved with new technology, such as the thousands of databases that now hold our personal information, and how search engines save search phrases.
In following chapters, the author looks at issues related to using your computer at work, errors caused by and failures of computers, evaluating and "controlling" the technology, and professional ethics and responsibilities. Baase does not discuss the topics as if they are problems that need to be "fixed"; instead, she describes the issues surrounding the given topic and discusses various laws, court cases, and real-world examples.
[...]
comments powered by

Disqus