Mozilla Thunderbird calendar add-on
Team Player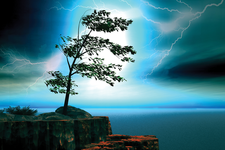 The Lightning add-on lets users upgrade their Mozilla Thunderbird email client and turn it into a convenient, versatile groupware product.
Today, the email client is a core desktop application used for communication and contact management. Until recently, the popular Thunderbird mail client lacked native calendaring. Mozilla Lightning adds a calendar feature, bringing groupware functionality to Thunderbird. Mozilla also offers the standalone calendar, Sunbird. In contrast to the Thunderbird add-on, Lightning, it works as a self-sufficient and independent application. Because the close ties between the mail client and groupware component offer various benefits, I will focus on Lightning in this article, although many of the options are also supported by Sunbird.
The open source Lightning implementation, available in more than 20 languages, currently supports the Linux, Solaris, Mac, and Windows operating systems. Sun Microsystems supports the project and has contributed seven developers for more than two years. Lightning supports both local and server-side calendars in various formats, including ICS, CalDAV, the popular Google calendar, and WCAP. On top of this, Lightning has a framework to support the development of other interfaces.The add-on can use email to organize appointments via iTIP/iMIP without accessing a server, or it can use a calendar server; the application also has "free/busy" query support.
To install the Lightning add-on, first visit the Lightning [1] project page and download the file. After launching Thunderbird, select Tools | Add-ons… to launch add-on management. When you get there, click the Install… button and select the add-on you just downloaded in the file browser. To start installation, click Open. After relaunching Thunderbird, the feature will be ready for use.
[...]
comments powered by

Disqus