Must-have tools for the Linux laptop
Linux Takeout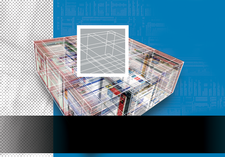 Pack your Linux laptop with the right set of tools. We take a closer look at Adblock Plus, woof, Conky, TrueCrypt, rsync, and Grsync.
When you are out and about, the right set of tools on your laptop can make a huge difference. That's why stocking your laptop with useful utilities and applications is as important as remembering to pack an extra pair of socks and a toothbrush. In this article, I will suggest some useful tools to pack when traveling with your Linux laptop.
Adblock Plus
When you are on the move, you are often limited to a relatively slow and expensive modem or GPRS Internet connection. Even if you are lucky enough to have a faster 3G plan, the bandwidth costs still remain a major issue. Although you can reduce the amount of data you shift through your connection link several ways, perhaps none of them are as effective as the Adblock Plus extension for Firefox [1]. This nifty tool scrubs the websites you visit for advertisements. By removing ads, Adblock Plus makes more space for the page content, which can be extremely helpful if you are using a laptop with a smaller screen, such as Asus Eee PC. This tool also makes the pages load faster, which is a boon if you are using a slow connection. More importantly, by cutting ads off, Adblock Plus significantly reduces the amount of data transferred.
[...]
comments powered by

Disqus