Ask Klaus!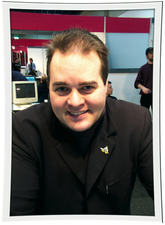 Klaus Knopper is the creator of Knoppix and co-founder of the LinuxTag expo. He currently works as a teacher, programmer, and consultant. If you have a configuration problem, or if you just want to learn more about how Linux works, send your questions to: klaus@linux-magazine.com
Password Type
Question:
I have had my IBM ThinkPad R50e for about three years, and I have been running Ubuntu Linux on it reasonably satisfactorily. Originally, I used Ubuntu 6.06 LTS and could only get the wireless networking to work in open mode.
I now have Ubuntu 8.04 LTS installed and can use WPA2 with the password setting that my router requires. However, I have to set the network password type and password each time I switch the laptop back on. The password type has changed from WPA2 to WPA and the number of password blobs has increased from the correct 12 to more than will fit in the text box.
[...]
comments powered by

Disqus