When is 25 percent more than one quarter of the cost?
Leading by Example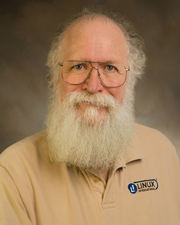 Governments need a better understanding of the flexibility and security of open source software.
Recently, I visited a country that is considering a new law regarding government software purchases. To paraphrase the law, it requires that free and open source software be purchased for government uses unless no free and open source solution exists. If a proprietary solution is chosen, the solution must be justified. I happened to arrive on the day the subcommittee was considering this law, and they invited me to give my input.
I mentioned some of the common arguments in favor of FOSS. I told them that although private companies can make the case for short-term expediency through proprietary solutions, governments must consider additional criteria. A government handles public money, and therefore must take the long-term view. Governments need to consider the effect on their country if the software becomes unavailable some time in the future. What happens if the company goes out of business or simply stops producing a product? Does the government have the source code for the solution in escrow? If so, can the government find the programmers familiar enough with that software to change it to meet the government's needs? Who pays the cost of upgrading that proprietary software – which could include new hardware – and migration? What happens if an economic embargo is imposed by the country of the company producing the software? Can the government continue to get the software support necessary to keep their software working?
If the software is open source, the government can continue to use, update, and customize the program regardless of what happens to the company or person who originally wrote the software. In fact, in many cases, the government might not have to do anything at all because a community project will spring up to maintain the program.
[...]
comments powered by

Disqus