Exploring the Universal Plug and Play Architecture
Custom Connections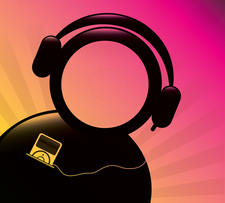 Universal Plug and Play provides an easy framework for seamless integration of network devices. Learn how to build your own UPnP solution using the open source BRisa framework.
The arrival of consumer electronic devices such as PDAs, cell phones, and Internet tablets has placed new emphasis on techniques for connecting and sharing information [1]. The Universal Plug and Play (UPnP) standard [2] is a good candidate to provide pervasive services for a new generation of electronic devices.
The original concept of Plug and Play focused on dynamically attaching devices directly to a computer. A device driver controlled by the operating system detected the peripheral and made it available to the user via system calls. The new Universal Plug and Play standard offers a radically different approach: Devices operate on a network and are detected with the use of network protocols. The system calls used in the previous plug and play architecture are replaced by remote method invocation with the use of SOAP web services.
A UPnP network is a collection of interconnected computers, network appliances, and wireless devices that use UPnP to discover, advertise, and access network services. The goal is to provide an easy-to-use framework for creating tools to support the communication of network-based devices. UPnP achieves this goal by defining and publishing UPnP device control protocols built on open, Internet-based communication standards [3]. As you might expect, UPnP supports connections for devices such as cell phones or MP3 players, but UPnP also offers benefits for connecting to conventional peripherals such as printers, as well as wireless household electronic gadgets for controlling appliances, lights, doors, and curtains.
[...]
comments powered by

Disqus