If Windows were Software Livre…
Software Livre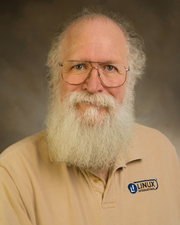 If Windows were free software, would maddog use it?
Recently I did a video broadcast for a company called 4Linux in Sao Paulo, Brazil. We took some live questions and I answered as many as I could, but a few were unanswered because of time constraints. After the conference, however, the President of 4Linux, Marcelo Marques, sent me a question from a young student – Lucas Schenkel Schieferdecker – and asked me to comment on it. The question was, "If Windows was Software Livre (Free Software) too, would you use it?"
First of all, I think we have to define what I think of when I say Software Livre. In this case, it is not what has become defined as open source. I used open source code for many years in non-free forms of BSD Unix and other operating systems in which the distributor of the software is not required to make the sources available. A lot of the software was very good, but eventually I needed the sources of the software to fix a problem or change it slightly, and those sources were not available to me.
In order for me to consider using Windows software, my first requirement would be that the software is truly "Free Software" (Free as in Freedom), with the source code available and under a license that does not limit the way I use the software. I believe that this freedom is embodied in the GPL. Some people will argue that the GPL is more restrictive than the BSD, but Lucas asked what would be required for me to use Windows, and my first criteria is that Windows must be "Free Software" under the GPL, and not just open source.
[...]
comments powered by

Disqus