An up-to-date overview of free software and its makers
Projects on the Move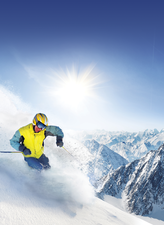 Finally there's a free alternative to the proprietary Flash on the web. Unfortunately, it implements Microsoft technology whose software patents might render the free Moonlight license useless.
Microsoft and Novell formed an alliance with the aim of establishing a Flash alternative for Linux. After one year of cooperation between developers from both companies, a beta version of the Silvelight free implementation, Moonlight, is now available. Many members of the Linux community suspect that the Moonlight Linux implementation [1] is being used to establish Microsoft's Silverlight [2] technology on a cross-platform basis, thereby infiltrating the software freedom fighters' fortress. In the eyes of critics, Novell – distributor of SUSE Linux – is entering into a pact with Microsoft to assert itself against its competitors in the Linux world.
The Microsoft developers hope that Microsoft Silverlight will replace the Flash format as a global standard for complex, interactive web content. The proprietary browser plugin by Adobe is like a red flag to a bull for many Linux users. Because the source code is not available, developers and users of the free operating system have been forced to rely on Adobe providing updates. In the past, Adobe has been reticent with respect to timeliness and completeness.
Dangers and Benefits
Silverlight and Moonlight currently offer very little more than Flash to users. They interact with the web user, draw vector graphics, access sound and video devices, and support multimedia streaming. Because of the major similarities, Microsoft's marketers have found it difficult to promote their own technology's benefits.
[...]
comments powered by

Disqus