Multimedia Support in the Linux Kernel
Kernel Sounds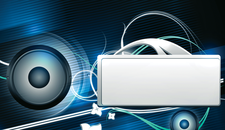 We'll show you how to tune up your Linux system for multimedia applications.
In the late 1960s, "multimedia" was a new term connected typically to the work of artists such as Andy Warhol. Although Warhol was not the only artist working in this domain, his Exploding Plastic Inevitable performances defined the multimedia event. An EPI show simultaneously included film, projected images, dancers, music, recitations, and so on, for an effect calculated to overwhelm the senses. By comparison, the multimedia experience on your computer is relatively restrained, but it can be colorful and exciting.
A computer-based multimedia production comprises text, graphics, sound, and video, but these elements can be combined into a media-rich presentation, an interactive audio/video installation, or a stroke-inducing first-person action game. Each combination is a true multimedia production. Like the original multimedia events, they require abundant resources. Modern machines have plenty of drive space and RAM, fast CPUs, and powerful video capabilities, but modern multimedia software can test the performance envelope of even the most powerful desktop computer.
In this article, I look at the Linux kernel's integral support for the hardware and software required by machines intended for the production and presentation of rich media formats. Because of space limitations, I can only touch on some of the factors required to optimize that support, but I hope my efforts inspire you to compile your own media-optimized kernel. The source code is free, the build process isn't terribly complicated, and the results can yield a considerable improvement in audio and video performance.
[...]
comments powered by

Disqus