Filtering home Internet access with Squid
Parental Guidance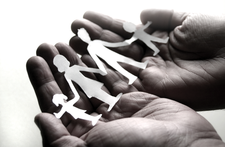 Are your children wearing out their eyeballs on the Internet? Squid will help you impose some time limits and filter out inappropriate content.
Corporate networks often use the Squid proxy server to filter Internet traffic. If you are using a Linux system as your home router and firewall, you can also use Squid on a smaller scale to create access rules for your home network. A few simple commands will help you establish a schedule for Internet use and rule out sites with inappropriate content.
Getting Started
These examples assume your Linux home server is acting as a firewall and router. The Linux system will be the only computer on the home network with an Internet connection, and it will act as a proxy server, giving all the other clients access in a way that ensures nobody can work around the filter. For this reason, the router will not forward TCP ports 21 and 80, forcing the clients to access the proxy for the ftp and http protocols.
System Requirements
The information in this article is based on Squid version 2.6 [1]. Debian 4.0 and Ubuntu 8.04 users can simply type apt-get install squid to install the proxy.
[...]
comments powered by

Disqus