Effective netbook photo tools
Photo Friend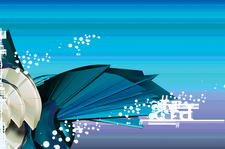 Find out how to turn your netbook into a fabulous photo tool.
Netbooks are usually advertised as machines suited for lightweight tasks like word processing and web browsing. But you can teach your humble netbook a few new tricks using the right software. For example, you can turn your netbook into a nifty digital photography companion.
Although installing GIMP and digiKam seems like a sensible thing to do, you should resist the temptation to load heavyweight applications onto your netbook. After all, you wouldn't want to use an underpowered netbook with a tiny screen and limited storage for heavy retouching and managing your entire photo library – especially when you are on the move.
Instead, you'd most likely use the netbook to pull photos from your digital camera, do some light tweaking, and upload them to your Flickr account.
[...]
comments powered by

Disqus