An up-to-date overview of free software and its makers
Projects on the Move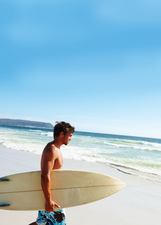 Voice over IP on the Internet gives communication a personal touch, but it takes applications like Cheese and WebcamStudio to exploit the creative potential of Internet telephony.
The Internet has spoiled many a futurologist's predictions. Video phones were still very much the domain of science fiction in the 1990s. Then, suddenly, broadband Internet hit the mass market, closely followed by cheap webcams. Almost overnight, video conferencing became an affordable reality for home users.
Webcams became part of the digital citizen's standard equipment with the introduction of netbooks. Now Linux users can join in the fun because driver support has finally caught up with reality. Furthermore, creative spirits have discovered the potential of webcams beyond run-of-the-mill telecommunications.
Linux and Webcams
When Linux users buy a webcam, whether it is integrated with a notebook or as an external hardware device, the driver CD will not typically include usable software for the user's choice of operating system. Very few manufacturers provide webcam drivers for Linux. Despite this, developments are positive; Linux developers have created drivers for many of the newer webcams.
[...]
comments powered by

Disqus