Perl keeps track of online orders
Watching the Delivery Man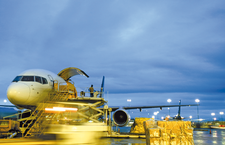 A distributed database based on the distributed Git version control system relies on a Perl script to help users track Internet orders. When the goods arrive, purchasers update their stock counts, wherever they may be at the time.
If you are like me, and really enjoy buying cheap goodies on the Internet, you might feel uncertain at times as to whether the things you ordered really will arrive just three days later. The thrill of spending can cause bargain hunters to lose track. It seems only natural to store the orders you place in a database and update it when the goods arrive. Of course, you need the database to be available from wherever you spend your money.
And that could be anywhere: in the office, at home, or maybe on your laptop in a cheap motel room. Maybe you don't even have Internet access, and after recovering from the shock of being inundated by mysterious parcels, you might have to update the database locally, only to synchronize it later when access to the net has been re-established.
The Git distributed version control system [2] seems like a perfect choice for the job. Put together in no more than two weeks by the kernel guru Linus Torvalds to replace the proprietary Bitkeeper product, Git manages the Linux kernel, patching and merging thousands of files at the blink of an eye. Of course, speed isn't an issue for the application I have in mind, but it's good to know that Git can synchronize various distributed filesystem trees without breaking a sweat, thanks to its integrated push/pull replication mechanism (Figure 1).
[...]
Read full article as PDF »
comments powered by

Disqus
Visit Our Shop
Direct Download
Read full article as PDF »
Tag Cloud