Covert communications on Linux
Secret Tunnels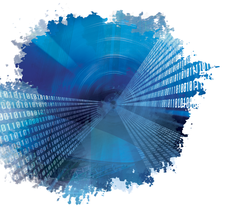 Moving data to and from Linux systems under the radar.
We have all been there: You plug in or connect to the wireless network, and it doesn't work right. Then you try to ssh to your server and you get "connection failed." Trying to connect to your mail server on port 25 using TLS (Transport Layer Security, aka encryption) leaves you staring at the banner for the local ISP's mail proxy, or you get another failed connection. But all is not lost – at least you can surf the web. Unfortunately, every time you mistype a URL, you end up at the ISP's search page, and anything with questionable content, such as hacking, is blocked.
At this point, you have two choices: find a good book to read, or use VPN software to get a connection to a remote host by bypassing whatever breakage or filtering is occurring. However, some of the really evil – or just plain incompetent – ISPs also block common VPN software and SSH in an effort to prevent unfettered Internet access through their networks. Much like trying to stop a cat from getting into a cardboard box, if you try to prevent geeks from doing something, the chances are they will only try that much harder.
If you can pass any form of data to a remote system (IPSec, SSH, http, instant messages, smoke signals), then you can use that channel to carry anything you want. An ISP can only block or filter so much traffic before it becomes completely unusable. The trick is to find a network protocol that is allowed and that is not modified (much) on the fly and that can do this with existing software that lets you tunnel data over the top of it.
[...]
comments powered by

Disqus