New directions in Linux driver management
Easy Driver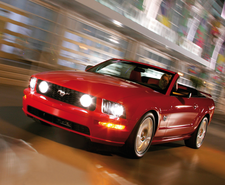 Linux developers are working on a whole new generation of tools for managing and updating device drivers. We'll help you get a handle on device drivers.
Linux has become far more friendly in recent years, but one thing that hasn't gotten any easier over time is tracking down third-party device drivers for hardware that isn't supported with the standard kernel drivers shipped by a distribution – that's where tools such as Jockey, and the idea of automated driver updates can really come in handy as a stop-gap solution.
The Problem with Drivers
Many users have experienced the frustration of purchasing a hardware device – or an entirely new computer – only to find that a particular hardware component is not supported by their Linux distribution. Support issues often occur with video cards (which occasionally require proprietary drivers to operate with Linux), web cams, and similar devices, but this experience sometimes applies to other components too. When hardware works, the experience is great: auto-detection, auto-configuration, the works. But when it doesn't, too often, the user experience is left wanting. In such situations, you can count yourself lucky to receive even a useful message saying "this hardware is unsupported by your Linux distribution; please contact your software or hardware vendor."
In reality, drivers are often available for some of this seemingly "unsupported" hardware – both open source, and some not open source – but these drivers haven't made it into the distribution yet and are not yet in the official Linux kernel. (Drivers that aren't in the kernel typically aren't included with the distribution unless the vendor takes some extraordinary measures.)
[...]
Read full article as PDF »
comments powered by

Disqus
Visit Our Shop
Direct Download
Read full article as PDF »
Tag Cloud