Getting started with Adobe AIR for Linux
Fresh AIR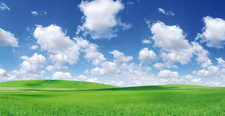 With the advent of Adobe Integrated Runtime (AIR), Flash applications now run on the desktop, any desktop – yes, even Linux.
Mac OS X, Windows, and Linux offer rich application development tools. However, choosing one of these platforms as the basis for a desktop application typically precludes the other environments. I say "typically" because there are exceptions. The Qt toolkit [1] builds cross-platform software; wxWidgets [2] spans all three platforms, too; and REALbasic [3] is an operating system-agnostic development environment much akin to Visual Basic. Software created with these tools is written once, perhaps compiled several times, and distributed on all three environments.
Yet another option is Adobe Flash. Flash has provided eye candy for the web for many years, but recent innovations have both expanded the capabilities of the format and made Flash available offline. Indeed, Flash is now a platform unto itself. It can build applications that rival desktop software, and the Adobe Integrated Runtime (better known as AIR) [4] runs those applications on any desktop, even when disconnected from the Internet. With Flash, an application can be written once and deployed on any system with Flash or AIR. Better yet, because the application is based on Flash, the look and feel and user experience is identical wherever the application runs.
For example, Figure 1 shows the beautifully rendered TimesReader, an AIR application provided by The New York Times. The screen image was snapped on Mac OS X, but every control, pane, and letter is rendered by Flash (save the standard Mac OS X window controls at the very top).
[...]
Read full article as PDF »
comments powered by

Disqus
Visit Our Shop
Direct Download
Read full article as PDF »
Tag Cloud