Zack's Kernel News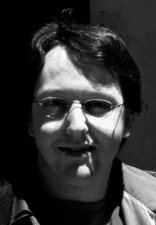 MMC Maintainership
Pierre Ossman has stepped down as the MultiMediaCard (MMC) maintainer. It has been more than a year since he has been able to give the MMC code the attention it deserves, so he decided to call it quits. He didn't have a specific replacement in mind.
Ian Molton, who has done some serious MMC work, said he wasn't familiar enough with the deep dark guts of the code to take over; however, he did volunteer to be CC'd on MMC patches. Matt Fleming said he'd also like to see those patches. Roberto A. Foglietta also offered to help out with keeping the MMC project moving. Philip Langdale also volunteered to be CC'ed on MMC changes. Meanwhile, Andrew Morton said he would act as temporary maintainer until someone else turned up.
Around that time, MMC patches from various contributors started coming out of the woodwork. Andrew found he'd had a few queued up in his various trees for some time. Paul Mundt and Ohad Ben-Cohen submitted some additional MMC patches for consideration, and Adrian Hunter pointed to a batch of 32 patches that had been sitting around unattended.
[...]
Read full article as PDF »
comments powered by

Disqus
Visit Our Shop
Direct Download
Read full article as PDF »
Tag Cloud