Sharpen images with Perl and GIMP
Image Sharpener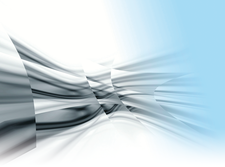 How do you sharpen a digital image? A short introduction to the principles and a Perl plugin for GIMP help amateur digital photographers polish their snapshots in a professional way.
If you look at a photograph, you can see at a glance whether or not it is in focus. But what does in focus mean? An image that is in focus has clearly defined transitions from light to dark. A black line with a thickness of just a couple of pixels against a white background is the pinnacle of focus. If the transition between black and white is unsharp – that is, if there is a gradient of dark gray and light gray between the black and white – the line no longer looks crisp. In other words, focus means keeping the light/dark transitions in an image as narrow as possible while at the same time keeping as much contrast as possible.
Photographers can do a number of things to set the stage for creating crisp images. For example, strong, direct sunlight gives contours more contrast than a cloudy sky, which softens up the transitions. Moreover, additional light lets you use a lower ISO setting. Higher ISO values on your camera mean that the sensor produces noisy images that appear grainy and out of focus. Also, it is useful to focus on the main subject of the image: the part of the image the viewer sees first should be sharp, other parts are less sensitive and can be slightly unsharp without the viewer gaining the impression of an out-of-focus image. For example, if the eyes are in focus in a portrait, nobody will worry about the nose being slightly out of focus.
In some cases, accidental focus occurs in the wrong places. For example, most people won't appreciate you capturing the details of wrinkly facial skin in portrait photography. Some fuzziness is preferable in this case, so never take these photographs in direct sunlight. Instead, find a shady place. Soft transitions and less contrast are desirable here, although you might want to sharpen the eyes or mouth in the final shot. If you have used an expensive, digital SLR camera to take RAW images, you will appreciate the benefits of this loss-free storage approach. The difference in sharpness is particularly noticeable when you need to crop the image to focus on a part of it. In contrast, the JPEG format loses fine details and sharpness.
[...]
Read full article as PDF »
comments powered by

Disqus
Visit Our Shop
Direct Download
Read full article as PDF »
Tag Cloud