Exploring IEEE 802.11s mesh networking
Big Mesh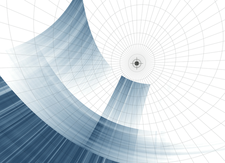 Mesh networking comes to with the IEEE802.11s draft standard. We'll show you how to mix a mesh.
The average wireless network depends on the presence of an access point device, which serves as a connection point for wireless clients and links the WLAN to the Internet. This technology is so widespread in urban areas that a wireless user is never far from a point of connection – in airports, coffee houses, offices, and even millions of homes.
In spite of its omnipresence, the access point is, in fact, not really an essential element of the wireless network. An access point--style network is said to be operating in infrastructure mode. An alternative approach, known as ad hoc mode, lets computers establish direct connections with each other. Ad hoc mode is sometimes used for one-to-one connections between (say) a laptop and a desktop system when no access point is available. Computers that connect through ad hoc mode do not have the benefit of DHCP and other services that typically run on the access point, so they must negotiate any network settings.
In remote areas, and in developing countries without a pervasive networking infrastructure, decentralized alternatives such as ad hoc mode become increasingly attractive. However, users who attempt to operate in a conventional ad hoc setting run into restrictions fairly quickly. Although you can communicate with immediate neighbors, conventional ad hoc networking does not let you use neighbors as intermediaries to access other systems, so the range of the network is limited to the range of a single wireless device. Some operating systems, in fact, don't even support more than two peers in an ad hoc network.
[...]
comments powered by

Disqus