LibreOffice 4.0 tested
Happy Birthday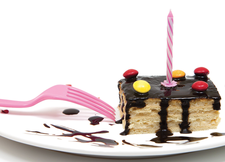 LibreOffice celebrates its birthday with the release of the first version with a 4 in front of the dot. All modules offer substantial improvements and the kinds of changes that warrant a major version. We look at some features worth celebrating.
In early February, the LibreOffice developers released version 4.0 of the free office package [1]. As early as this year's Fosdem, users who visited the LibreOffice booth or the various keynotes got a pre-release peek at the new functions and features. The office suite's increase in speed is the result of a thorough source code cleanup. How this works in a major project was the subject of a Fosdem 2013 talk by Michael Meeks [2].
In the meantime, the project has released the first improved and bug-fixed version 4.0.1. I installed version 4.0.1 from March 5, 2013, on two lab machines running Ubuntu 12.10 (Quantal Quetzal) and 12.04 LTS (Precise Pangolin). To do this, I first followed the recommendation and removed the version of the office suite provided with the distribution and then manually installed the LibreOffice packages.
Preparations for the Party
The developers ditched some of the legacy Java ballast and implemented the fax and letter wizard in Python. They replaced their own search model with a faster and smaller one for regular expressions by ICU (International Components for Unicode) [3]. ODS, XLSX, and RTF documents now load faster, particularly presentations that contain slides with many catch lines.
[...]
Use Express-Checkout link below to read the full article (PDF).
Read full article as PDF:
comments powered by

Disqus
Visit Our Shop
Direct Download
Read full article as PDF:
Tag Cloud