Writing web applications in Clojure
Functional Web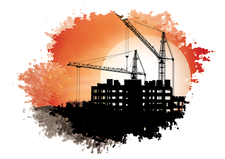 Clojure looks like Lisp and runs wherever Java is installed. Practical tools and sophisticated libraries provide the underpinnings for rapid development of modern web applications.
Clojure [1] made its first appearance in the software landscape in 2007. The functional programming language combines Lisp-like syntax with an implementation on the Java Virtual Machine (JVM). Within a few years, a Clojure community with user groups [2] and conferences (e.g., Clojure West [3] and Clojure/conj [4]) has been established.
An extensive ecosystem of libraries has emerged for the language, which is released under the Eclipse Public License. Clojure benefits from its Java origins, which lets it share the VM with Java and JRuby, and impresses with abstraction over concurrency [5] on multiprocessor systems. The name evokes the closure programming concept, with the "j" coming from Java.
Clojure advocates are enthusiastic about the improved productivity this expression-rich language permits. I strongly encourage you to take a look at an essay by Lisp advocate and entrepreneur Paul Graham [6] that describes the implications of the advantages Lisp programming confers, leading some Internet startups to focus on the language they use in large web applications. In this article, I show you how to use Clojure to implement a simple chat for the web browser (Figure 1).
[...]
Use Express-Checkout link below to read the full article (PDF).
comments powered by

Disqus
Visit Our Shop
Direct Download
Read full article as PDF: