The sys admin's daily grind: Miniflux
Bookworm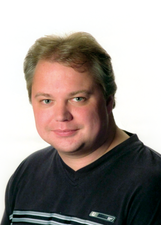 Sys admin Charly Kühnast typically follows 40 to 50 RSS feeds using Tiny Tiny RSS on his own server. Now, the good times spent with the faithful Tiny are coming to an end. Read on to discover the whole story.
I read about the demise of RSS about twice a week, or at least it feels that way; I cannot actually confirm that for my part. However, 200 to 300 new entries reach me every day in Tiny Tiny RSS. Of course, I mostly just skim over the headlines; I don't check the website of my online daily newspaper for the content that I want to read, I only subscribe to the feeds that are interesting to me.
From time to time, I try out alternatives to my loyal Tiny purely out of curiosity. This is how Miniflux recently landed on my server. The small Flux tool has been on my "must try" list since my esteemed colleague Dmitri Popov blogged about it last year [1]. My hesitation bothers me a bit because this RSS reader is really good.
Even the installation takes less than two minutes: Download the ZIP file [2]; unzip on the server, and customize the write privileges – all done, and ready to log in. The tool does not require any Apache or SQL wizardry. SQLite is the back end, which I do not have to touch outside of the installation.
More or Less Colorful
Then, there is the design (Figure 1). Ludwig Mies van der Rohe, the architect to whom the saying "less is more" [3] is attributed, would be totally thrilled. However, if Friedensreich Hundertwasser is more to your taste, you can resort to colorful themes, including one aptly named Nostyle. All of the themes are designed to remain clear-cut, even on mobile devices.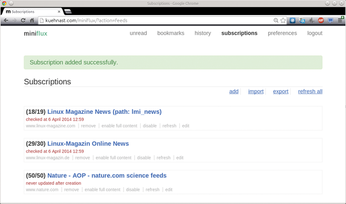 Figure 1: Mies van der Rohe's "less is more" could have been the inspiration for the Miniflux design.
The Miniflux feature list deliberately lacks support for categorization or social networks. In fact, Miniflux prevents user tracking wherever possible. When I click on a link, the tool opens it in a new tab with rel="noreferrer". The tapped site does not recognize the fact that an RSS aggregator opened it. The fact that Miniflux imports feed lists in OPML format with a single click made my decision easy.
What provided the decisive impetus for leaving Tiny, however, was the program author's humor. Here is an excerpt from the FAQ: "I have 600 subscriptions, can Miniflux handle it?" – "Probably, yes, but your life is a mess." He might just be right … .
comments powered by

Disqus
Visit Our Shop
Direct Download
Read full article as PDF:
News
Both projects help organizations build their own containerized systems.

Mark Shuttleworth has resumed the position of CEO of Canonical.

Microsoft's open source code hosting platform CodePlex will come to an end after a more than 10-year stint.

Comes with Gnome 3.24

The bug was introduced back in 2009 and has been lurking around all this time.

The new release deprecates the sshd_config UsePrivilegeSeparation option.

Lives on as a community project

Five new systems join Dell XPS 13 Developer Edition that come with Ubuntu pre-installed.

The Skype Linux client now has almost the same capabilities that it enjoys on other platforms.

At CeBIT 2017, OpenStack Day will offer a wide range of lectures and discussions.