Charly's Column – Outsmarting WhatsApp
Berry Service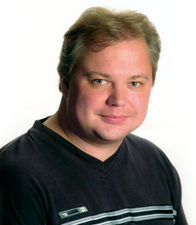 Sys admin Charly likes to keep up with the state of his domestic strawberry plants, so he has outsmarted WhatsApp to allow status messages to be sent through the service from a PC or Raspberry Pi.
When it comes to domestic events, I use WhatsApp to keep on top: A motion detector in the bird and hedgehog house, the status of the garden irrigation system, doorbell, water level in the aquarium, and much more. The tool that sends me the message is Yowsup [1], and it's easy to install:
wget https://github.com/tgalal/yowsup/archive/master.zip
unzip master.zip
cd yowsup-master/
./setup.py install
Yowsup makes the WhatsApp API believe it is running on cellphone. You need a SIM card that is not yet registered with WhatsApp for the login process. I used a free prepaid card for that purpose. "Free" here means that there is no monthly base charge or contract but only pay-per-call. Some mobile service providers have such SIM cards on offer.
I opted for a provider, put the SIM card in the phone, and activated the card; you need to determine the MCC/MNC pairing, which you can find online [2]: The mobile country code for Germany is 262, the mobile network code for my network provider, Vodafone, is 2. Nothing to stop me registering now:
yowsup-cli registration -d -E android -m 262 -n 2 -p 491521234567 -C 49 -r sms
After a few seconds, you get a text message with a registration code, say, 528-142. You need this now:
yowsup-cli registration -d -E android -p 491521234567 -C 49 -R 528-142
The output contains my login credentials in the style of Listing 1. The username is my telephone number including the country code, and the password appears in line 3. Now I can put the SIM card in a back drawer. From now on, I can send WhatsApp messages on my PC.
./yowsup-cli demos -l "491521234567:VQOHbVldOAjd+5GKIrHVWRNZkV0=" -s 491721234567 "Howdy, Post"
and receive them on my mobile phone (Figure 1). I have to go – my message just reached me: Strawberry harvest!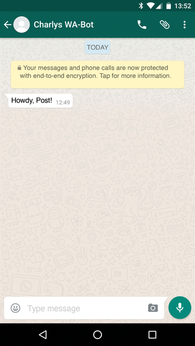 Figure 1: A "Hello World!" sent by Charly to the phone.
comments powered by

Disqus
Visit Our Shop
Direct Download
Read full article as PDF:
News
Anyone looking to finally get their hands on an early release of the PinePhone can do so as of November 15.

Microsoft is bringing it's new Chromium-based Edge browser to Linux.

OIN has deployed its legal team to find prior art.

The latest version of Fedora comes with new packages and libraries.

openSUSE enables developers to build their own WSL distributions.

A vulnerability in the sudo package gives sudo users more powers than they deserve.

The Art of PostgreSQL by Dimitri Fontaine is now available.

New distro will provide an upstream test bed for RHEL.

The feature will let developers restrict root access to the kernel.