Introduction
Linux Voice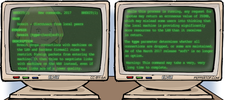 This month in Linux Voice.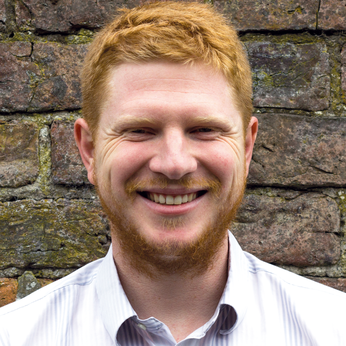 Recently, I had to deal with a server that had a corrupted sudoers file. It's a bit problematic because you need sudo permissions to correct the problem, but you can't get sudo permissions until you fix it. After a bit of nervous to-ing and fro-ing, I came across the pkexec command, which solves the problem by using polkit to grant permissions. Phew. It reminded me of another time I was dealing with the aftermath of a security breach and the whole of /usr/bin was corrupted. We had to find alternatives for all the commands until we had everything fixed (for example, rather than using ls, you can type ./ then tap tab twice). There are a lot of ways of doing things in Linux, and this can make it a little complex sometimes, but it also means that when one way goes wrong, you have other options. These alternative approaches can end up helping in ways that are almost impossible to foresee. I thought about this plurality of options as I read Mike's article on browsing the web via the command line. Yes, it seems a little eccentric when you first think about it, but it can come in useful in many ways, not least when you mess up your graphics drivers.
In this month's Core Technology, Valentine Sinitsyn also takes a look at some more alternatives, specifically with regard to how authentication works (although as responsible admins, we should probably consider sudo or su to be the alternative rather than the default). Simon Phipps is also looking at alternatives, particularly with the nomenclature around Libre, Free, and Open Source.
[...]
Use Express-Checkout link below to read the full article (PDF).
comments powered by

Disqus
Visit Our Shop
Direct Download
Read full article as PDF:
News
Both projects help organizations build their own containerized systems.

Mark Shuttleworth has resumed the position of CEO of Canonical.

Microsoft's open source code hosting platform CodePlex will come to an end after a more than 10-year stint.

Comes with Gnome 3.24

The bug was introduced back in 2009 and has been lurking around all this time.

The new release deprecates the sshd_config UsePrivilegeSeparation option.

Lives on as a community project

Five new systems join Dell XPS 13 Developer Edition that come with Ubuntu pre-installed.

The Skype Linux client now has almost the same capabilities that it enjoys on other platforms.

At CeBIT 2017, OpenStack Day will offer a wide range of lectures and discussions.