A Rasp Pi HAT for clustering Pi Zeros
More than Zero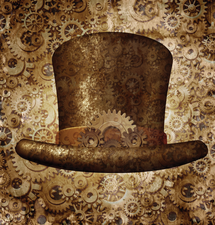 Inexpensive, small, portable, low-power clusters are fantastic for many HPC applications. One of the coolest small clusters is the ClusterHAT for Raspberry Pi.
When I started in high-performance computing (HPC), the systems were huge, hulking beasts that were shared by everyone. The advent of clusters allowed the construction of larger systems accessible to more users. I always wanted my own cluster, but with limited funds, that was difficult. I could build small clusters from old, used systems, but the large cases took up a great deal of room. The advent of small systems, especially single-board computers (SBCs), allowed the construction of small, low-power, inexpensive, but very scalable systems.
Arguably, the monarch of the SBC movement is the Raspberry Pi [1]. It is now the third best selling computer of all time [2], overtaking the Commodore 64 and behind the PC and the Mac, and has sparked a whole industry around small, inexpensive, low-power but expandable computers that can be used for anything from sensors in the field, to desktops, to retro game consoles, and even to experiments on the International Space Station. The top-end Raspberry Pi, the Raspberry Pi 3 (RPi3), is about $35, and the introduction of the Raspberry Pi Zero (Pi Zero) in 2015, set the low-end price of $5.
People have been building clusters from Raspberry Pi units, starting with the original Raspberry Pi Model A, ranging from two to more than 250 nodes [3]. That early 32-bit system had a single core running at 700MHz with 256MB of memory. You can build a cluster of five RPi3 nodes [4] with 20 cores connected by a Gigabit Ethernet switch for about $300, including a case and case fan.
[...]
Use Express-Checkout link below to read the full article (PDF).
comments powered by

Disqus
Visit Our Shop
Direct Download
Read full article as PDF: