Getting started with the Tilix terminal emulator
The EMULATOR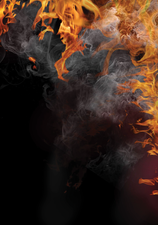 A terminal emulator with innovative features makes working from the command line easier and more efficient.
When people talk about the command line these days, more often than not they mean a terminal emulator – a terminal running from a desktop environment. The most common exceptions are system administrators or old Unix hackers who are running without a desktop. Yet, despite the widespread use of terminal emulators, they have evolved little, if any, in the last two decades. As far as average users are concerned, the functional difference between, for example, Gnome Terminal and Konsole is minimal. What is unusual about Tilix (formerly Terminix) [1] is that it offers a wealth of innovative features that make working from a terminal emulator more efficient, from the basic features on the titlebar to the options available by drilling down into the preferences and profile settings.
In order to use Tilix's full set of features, you may need to make some adjustments. The problem is that Tilix uses the Virtual Terminal Emulator (VTE) Gtk+ 3 widget. VTE's configuration includes /etc/profile.d/vte.sh, which overrides the PROMPT_COMMAND in order to set which current directory to use when it is running. However, while this arrangement works in some distributions, such as Fedora, other distributions, such as Arch and Ubuntu, execute scripts in /etc/profile.d only for login shells. Since by default VTE does not run in login shells, the result is that some of Tilix's features, such as notifications, will not work immediately after installation.
What this situation means is that, in order to make use of Tilix's full set of features, you may need to modify the .bashrc or .zshrc file in your home directory to execute vte.sh directly or set each profile on its Command Page to run as a login shell, as described on the Tilix website [2]. Alternatively, you may decide to ignore the issue, since even without the adjustment, Tilix retains its basic functionality and still has plenty of features that are unaffected by VTE's configuration.
[...]
Use Express-Checkout link below to read the full article (PDF).
comments powered by

Disqus
Visit Our Shop
Direct Download
Read full article as PDF: