Create, display, and evaluate geodata with QGIS
Map Game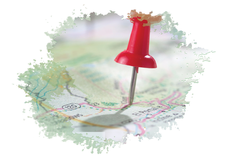 Create and display geospatial data with the versatile and popular QGIS.
Most modern mapping information is not stored as a single complete picture, the way it used to be when you found your geographic information from a map on a wall or in an atlas. Maps have become fully integrated with the digital revolution. The map you view from your computer screen or telephone is transmitted to the device as a bundle of geospatial information that is stored in a file or database. An application on the receiving device assembles this data into a view that the user can recognize as a map.
This geospatial data is available online from many sources, including research institutions, government agencies, and nonprofit groups. Of course, it is also possible to create your own geographical information file, which is the modern equivalent of drawing your own map. Another option is somewhere between the alternatives of downloading or rolling your own: Many users start with public information and then customize the map by adding their own annotations and features.
Linux supports numerous Geographical Information System (GIS) tools that help to create, edit, analyze, and visualize geospacial data. One of the most popular GIS solutions is QGIS [1]. The Quantum-GIS geographical tool, which has undergone continuous development since 2002, is licensed under GPLv2 and available for several platforms.
[...]
Use Express-Checkout link below to read the full article (PDF).
comments powered by

Disqus
Visit Our Shop
Direct Download
Read full article as PDF: