Cycles for Science
BOINC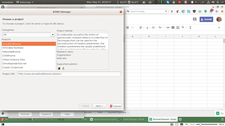 Want to participate in the scientific revolution? BOINC lets you lend your spare computer cycles to data analysis efforts for NASA and other science institutions.
Scientists collect massive amounts of data. In fact, the biggest challenge of science is sifting through all the data to come to correct and fascinating conclusions. This is where you come in: If you want to help with the march of science, you could give your life to NASA or a large university, or you could just contribute some cycles from your home computer. One of the easiest ways to contribute to science is to let your computer crunch the numbers for ongoing scientific experiments.
It all started with the search for extraterrestrial intelligence (SETI). SETI scientists built a radio telescope to scan the skies for radio signals that could come from civilizations like ours. The big problem quickly became obvious; analyzing the data takes immense amounts of computing power. To address this problem, the team adapted the software they use to analyze the signal to run on a PC. Then they came up with a brilliant idea: make small work packages that anyone can compute in any order. Users can download the packages and analyze the data off-line. This client was then shared on their website, the best part: they designed it so users could use the software as a screen saver.
The popularity of the project exceeded their expectations, and the team quickly realized that the system could work for other projects also. However, other projects such as medical research and astronomy needed other mathematics. The solution was Berkeley Open Infrastructure for Network Computing, BOINC [1].
[...]
Use Express-Checkout link below to read the full article (PDF).
comments powered by

Disqus
Visit Our Shop
Direct Download
Read full article as PDF: