The Rise of Open Hardware
Open Hardware – Challenges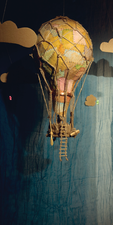 Changes in funding, manufacturing, and technology have helped move open hardware from an idea to reality.
Like free software, open hardware was an idea before it was a reality. Until developments in the tech industry caught up with the idea, open hardware was impractical. Even now, in 2018, open hardware is at the stage where free software was in about 1999: ready to make its mark, but not being developed by major hardware manufacturers.
As late as 1999, Richard M. Stallman of the Free Software Foundation (FSF) downplayed the practicality of what he called free hardware. In "On 'Free Hardware'" [1], Stallman suggested that working on free hardware was "a fine thing to do" and said that the FSF would put enthusiasts in touch with each other. However, while firmware is just software, and specifications could be made freely available, he did not think that either would do much good because of the difficulties of manufacturing, writing:
We don't have automatic copiers for hardware. (Maybe nanotechnology will provide that capability.) So you must expect that making fresh a copy of some hardware will cost you, even if the hardware or design is free. The parts will cost money, and only a very good friend is likely to make circuit boards or solder wires and chips for you as a favor.
[...]
Use Express-Checkout link below to read the full article (PDF).
comments powered by

Disqus
Visit Our Shop
Direct Download
Read full article as PDF: