A BeOS-inspired desktop operating system
Haiku Close Up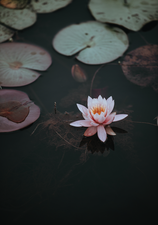 The long-awaited Haiku OS beta release has arrived. This BeOS-inspired operating system may finally be ready for daily use.
When it comes to open source operating systems (OSs), GNU/Linux is the undisputed champion, but it does have contenders worth noting. Haiku OS, a microkernel OS inspired by BeOS (an OS for multimedia desktop use developed in the 1990s) is one such contender. Haiku brings the BeOS foundation to the modern age by adding up-to-date drivers and populating its software store, HaikuDepot, with the latest open source titles commonly found on Linux.
Haiku Specs
Haiku is a single-user desktop OS based on the re-implemented NewOS kernel from BeOS – a hybrid kernel designed from the bottom up to be "pervasively multithreaded" (long before multicore CPUs emerged). Haiku is not a Unix-based system, but it has a POSIX compatibility layer added on top to provide a standardized shell and GNU userland utilities, such as coreutils. The OS is written in C++ and sports modular design with most components, or "kits," referring to specific functions (kernel, input, media, etc.). The default filesystem, OpenBFS, is a modern 64-bit journaling filesystem with support for case-sensitive names. The original compiler is the historic GCC 2.95, which makes Haiku binary-compatible with the legacy BeOS applications. However, Haiku also supports and provides modern compilers, including Rust and the GCC 7 compiler (v. 8 is in the works).
Haiku has relatively modest hardware requirements. It needs an x86-compatible CPU (Pentium II or above), 128MB of RAM (1GB is recommended), and at least 700MB of hard drive space. Our aging Sandy Bridge-based machine felt like a super-speed jet with Haiku (Figure 1)!
[...]
Use Express-Checkout link below to read the full article (PDF).
comments powered by

Disqus
Visit Our Shop
Direct Download
Read full article as PDF: