Setting up a local DNS server with Unbound
Name Caddy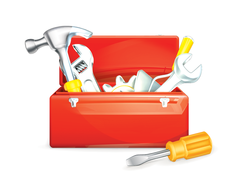 You don't have to be satisfied with your ISP's slow and cumbersome DNS server. Your own Unbound server could improve performance as well as security.
When you turn your home computer on, launch a web browser, and instruct it to visit the linux-magazine.com website, your computer sends a DNS query, asking for the IP address associated with the name linux-magazine.com. For many users, this query is sent to a DNS server provided by the user's Internet Service Provider (ISP).
Using your ISP's DNS server is an easy and low-stress option, but in many situations, it also has some disadvantages. The most popular reason why some users prefer a non-default DNS server is performance. Simply put: some servers have lower latency and faster query times than others. If your ISP's DNS servers are slow, switching to faster servers will lead to noticeable improvement in your web browsing experience.
Another reason for switching to a different server is to avoid (or enforce) soft censorship. For instance, a school administrator might wish to prevent students from accessing social networking sites such as facebook.com during the school day. The easiest way to prevent a user from reaching a website is to instruct the DNS server to return a bogus address or to return an NXDOMAIN message, which means the server doesn't think the domain exists. Another option is for the server to return the address of a webpage that displays a message such as "No Social Networking Allowed Here."
[...]
Use Express-Checkout link below to read the full article (PDF).
comments powered by

Disqus
Visit Our Shop
Direct Download
Read full article as PDF: