Using Cucumber and Perl to define test cases in natural language
Expandable Scenarios
Using the step definitions from Listing 3, all of the previously defined scenarios work perfectly – as you can see from Figure 4. Because Cucumber separates the feature description from the step definition, the latter is also suitable for other scenarios. To retrieve additional securities, besides the price of Facebook shares for the test, Listing 4 introduces another feature file, also located in the features directory.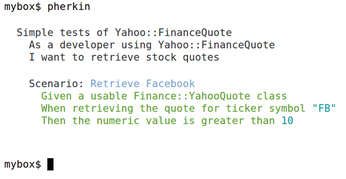 Figure 4: Now – after completing the step definitions – all the steps in the scenario run successfully.
The listing shows how the rows of an ASCII table written with pipe symbols following the Examples: keyword each define a new test case. Thus, the Facebook share price must be greater than US$ 10 and the Amazon security greater than US$ 400. A glance at the stock market pages shows that the Internet retailer just missed this target when this issue went to press with a price of around US$ 397. The test case is obviously incorrectly defined; a more generous margin – for example, "greater than 1" – would be useful to increase the likelihood that the script still works in a couple of years.
In Figure 5, the failed scenario is highlighted in red. As you can tell from the grayed subsequent scenario, cucumber stops testing a feature if a single part fails. If the reviewer corrects the expected Amazon price from US$ 400 to 300, all the tests run perfectly, as the green output in Figure 6 reveals.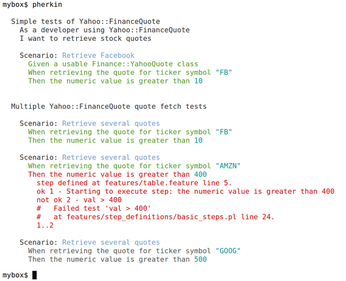 Figure 5: One scenario fails and stops the execution of the feature tests prematurely.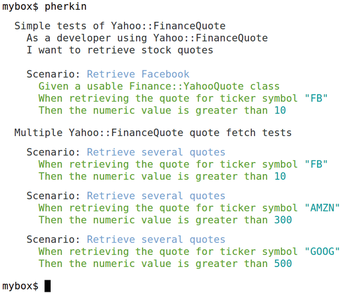 Figure 6: Happy ending with Cucumber: All tests are now error-free.
When defining tables, the CPAN module, incidentally, differs from the original Cucumber tool – probably unintentionally: cucumber rejects Examples: in a Scenario: and only accepts them in a section that starts with Scenario Outline:.
Installation
You can install the Cucumber CPAN module presented here by typing:
cpan Test::BDD::Cucumber
Additionally, Test::BDD::Cucumber::Manual::Tutorial provides a short tutorial. The module runs independently of the original code by the Cucumber project, which is available as a Ruby gem. To load the latter onto a system with an installed Ruby interpreter, including the ruby-dev package installed, just run two commands:
gem install gherkin
gem install cucumber
In contrast to the Perl module, the original Cucumber Code also allows describing the features in languages other than English. Typing cucumber --language reveals support for more than 40 languages.
As stated on the website, the Cucumber advantage is not primarily in writing test cases in a natural language. Instead, it opens the opportunity for developers and product management to collaborate on the feature document and test the results at the same time. The Cucumber framework promotes a dialog between the two parties during development, helping avoid expensive product defects caused by misunderstandings.
comments powered by

Disqus
Visit Our Shop
Direct Download
Read full article as PDF: