A new semantic search engine for the KDE desktop
Untamed Bear in the Wild
After just two months of development, the new semantic search was so stable that the KDE developers decided to include Baloo instead of Nepomuk with KDE Applications 4.13. Anyone who uses KDE SC 4.13 (e.g., with Kubuntu 14.04) is also already using Baloo for searches, provided the appropriate application supports the new semantic search.
Among others, the Kontact programs, the Dolphin file manager, Gwenview, and the Plasma desktop have already made the jump. For the current status, check out the wiki [7]. When a user migrates to KDE Applications 4.13, all existing tags, ratings, and comments are migrated to Baloo. The nepomukbaloomigrator application is responsible for this.
Bumpy Start
Shortly after the release of KDE Applications 4.13, the number of bug reports increased on Internet forums [8]. It appears that the indexer generates extremely high load on some systems, consuming huge amounts of memory and torturing the hard disk. Unlike Nepomuk, however, Baloo can no longer be disabled.
As a workaround, the developers advise users to exclude the home directory from the search (Figures 2 and 3). Because Baloo exclusively considers your home directory, this is tantamount to disabling indexing. Under certain circumstances, however, two services, baloo_file_cleaner and baloo_file_extractor might still run. They blithely generate load on the system and, in certain situations, can even damage existing files and documents.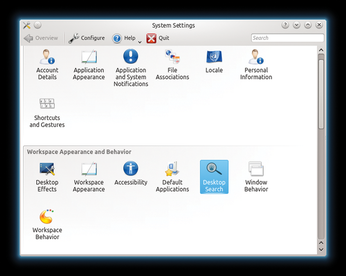 Figure 2: The system settings in KDE contain a new Desktop Search item …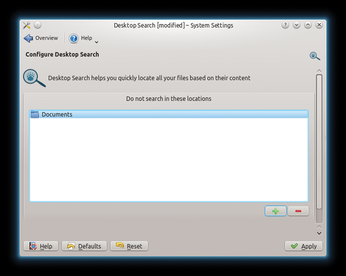 Figure 3: … through which the user can exclude individual directories from Baloo treatment. Other settings are not currently supported.
Users may also want to disable automatic startup for Baloo. On Kubuntu, you just need the following command:
sudo mv /usr/share/autostart/baloo_file.desktop \
  /usr/share/autostart/baloo_ file.desktop.backup
Another option would be to open the hidden file $HOME/.kde/share/config/baloofilerc (Figure 4) and change Indexing-Enabled=true to false. Finally, you can also manually stop the indexer [9]:
qdbus org.kde.baloo.file /indexer suspend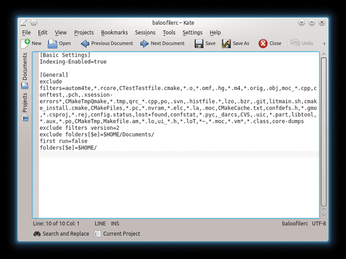 Figure 4: The $HOME/.kde/share/config/baloofilerc configuration file lets you manage Baloo's behavior.
However, this command can take down the entire KDE desktop on some systems. Some users have even resorted to desperate measures and replaced the Baloo program files through symlinks to /dev/true, but that does not seem advisable.
Heated Discussions
If you redirect the links, as shown in Listing 1, you can look forward to some "interesting" side effects. Incidentally, Baloo automatically switches itself off on notebooks running on battery power. The always-on indexer caused heated discussions on the openSUSE mailing list [10]. Jos Poortvliet, a member of the KDE Marketing Working Group was eventually forced to publish a statement in his blog under the title "Teacups and storms!" [11]. He first rejects the accusation that Baloo had not been sufficiently tested.
The maintainer Vishesh Handa and many other helpers had done everything possible to deliver a robust search function, Poortvliet said. There had even been a public call for testing before the release [12]. It was thus frustrating to see many people pointing their fingers at the developers. If you do not have time to test, you have to accept the fact that your system is untested. The KDE developers' policy was to publish software if it ran on the systems of all testers.
comments powered by

Disqus
Visit Our Shop
Direct Download
Read full article as PDF: