NEWS
US Launches New Strategy for Broadband Access
A new US government report stresses that broadband Internet service is a "core utility," like telephone and water service. The "Broadband Opportunity Council Report and Recommendations" outlines a broad strategy for achieving four goals:
Modernize federal programs to include broadband as an eligible expenditure
Create an online inventory of federal assets, such as communication towers, that could help support faster and more economical broadband deployment
Streamline application processes to promote competition and support broadband deployment
Create a portal for information on broadband funding and loan programs.
Much of the attention is on extending broadband to rural areas where it isn't currently available.
In other Internet news, presidential candidate Jeb Bush announced that he opposes the FCC's Net Neutrality policy and would seek to overturn it if he were elected.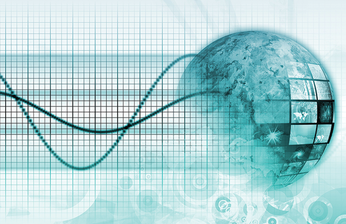 © Kheng Ho Toh, 123RF.com
US Department of Energy Announces $10.5 Million Grant for Advanced Energy Research
The US Department of Energy has announced a $10.5 million grant to expand the Center for Advanced Mathematics for Energy Research Applications (CAMERA). CAMERA was originally launched at Lawrence Berkeley National Laboratory, but the goal of this grant is to "transform CAMERA into a national resource across DOE computational, network, and light source facilities."
The goal of CAMERA is to assemble teams of applied mathematicians, experimental scientists, computational physicists, computer scientists, and software engineers to promote "bold, innovative projects with the potential for high scientific impact."
According to David Brown, director of the Berkeley Labs Computational Research Division, "With this new round of funding, CAMERA is poised to expand its initial efforts, tackle mathematical challenges that naturally emerge from evolving experimental needs, support visiting scientists and postdoctoral fellows from other labs and facilities, and provide a curated software portal for advanced algorithms built by the community to meet these data challenges."
IBM's Watson Project Unveils New Tools for Medical Research
IBM's Watson team continues its expansion of the Watson Health project with the announcement of two new tools for doctors and medical research professionals.
The Watson Health Cloud for Life Sciences Compliance will "help biomedical companies bring medical innovations to market more efficiently." Government restrictions closely regulate workloads used for critical parts of the biomedical development process. For instance, preclinical studies, clinical trial data, and marketing application data must run in a regulated environment. The Watson Health Cloud for Life Sciences Compliances offers a regulated environment for biomedical product development as a cloud service.
IBM Watson Care Manager integrates Watson's Health Services with Apple's Healthkit and ResearchKit, tools that allow medical researchers to conduct studies using an iPhone.
IBM's Watson computer is a sophisticated HPC system that became famous for winning the TV game show Jeopardy. Watson Health has started to bring Watson's deep thinking capabilities to the medical science arena. In other Watson news, IBM announced it is expanding the set of Watson cognitive APIs to include new tools for natural language, visual insights, and text-to-speech processing.

comments powered by

Disqus
---
Support Our Work
Linux Magazine content is made possible with support from readers like you. Please consider contributing when you've found an article to be beneficial.
---