Leaner surfing with the SeaMonkey Internet Suite
Applications
The interfaces of the SeaMonkey applications are based on the appearance of the browser and thus require practically no training. The built-in email client supports both POP3 and IMAP. When you launch the mail client, a wizard guides you through the configuration (Figure 4). Even the address book built into SeaMonkey comes with a wizard.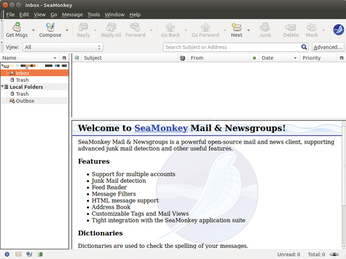 Figure 4: The mail client is designed for intuitive control and has a structure oriented on Thunderbird.
The Composer provides an interface for designing your own web pages, removing the need to create the basic formatting by manually inserting HTML tags into the source code itself; just a few mouse clicks on a toolbar are all it takes. The program is thus more reminiscent of a word processor and can be used productively after quite a short learning curve.
Extensions
You can extend SeaMonkey with many of the add-ons that are available for Firefox and Thunderbird. The project has its own add-on page for this purpose. But because SeaMonkey has a far smaller community, the number of extensions remains manageable.
Not all of the Firefox add-ons are officially supported by SeaMonkey, but in our lab, we discovered that even some of those that aren't officially supported will still work. You will often need to manually download the file from the Mozilla site and then set it up in the application suite using File | Open file dialog.
You can spice up SeaMonkey's slightly rustic appearance with the selection of Firefox themes on the Mozilla page: Virtually all of the compilations for Firefox are also suitable for SeaMonkey. An enabled theme is used with all program modules. To manage themes and add-ons, open the menu below Tools | Addon Manager (Figure 5). You can also use Firefox Bookmarks and bars in SeaMonkey. Because both programs use the same file format for the bookmark list, you just need to save your bookmarks in the Firefox bookmark manager and then import them into SeaMonkey.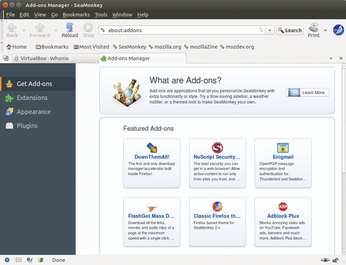 Figure 5: The SeaMonkey Add-ons Manager looks much like its Firefox counterpart.
Security
Thanks to its robust Mozilla underpinnings, the SeaMonkey browser is one the securest alternatives to Firefox. SeaMonkey does not collect any user-specific information, such as telemetry data and status reports. Only a crash detector is implemented to gather information for improving the software, but you can switch it off.
Important add-ons like Adblock Plus and YesScript can be easily integrate with the suite using the standard dialog. You can also download a slightly older version of the Ghostery anti-tracking tool from the Mozilla site and install it in SeaMonkey. Even the uBlock Origin tracking and advertising blocker is suitable for SeaMonkey, but you do need to set up it manually.
For an overview of the currently compatible add-ons, check out the list by the developers at [2]. In addition, you also have the option of converting locally downloaded add-on files to the SeaMonkey format on a web page [3]
comments powered by

Disqus
Visit Our Shop
Direct Download
Read full article as PDF: