Updates on technologies, trends, and tools
Oracle Donates Java EE to the Eclipse Foundation
Oracle is donating yet another open source technology that it acquired from Sun Microsystems. After discussions with IBM, Red Hat, and a few open source foundations, Oracle has chosen the Eclipse Foundation as the rightful home for the Java Enterprise Edition (Java EE) platform.
"The Eclipse Foundation has strong experience and involvement with Java EE and related technologies. This will help us transition Java EE rapidly, create community-friendly processes for evolving the platform, and leverage complementary projects such as MicroProfile. We look forward to this collaboration," said David Delabassee, Software Evangelist at Oracle.
To ensure smooth transition to the new home, Oracle has made certain changes to its proposal.
The company will relicense Java EE technologies and related GlassFish technologies to the foundation. This would include Reference Implementations (RIs), Technical Compatibility Kits (TCKs), and associated project documentation.
Oracle is also recommending a new name and new branding for the platform within the foundation. However, for continuity, the company intends to enable the use of existing javax package names and component specification names for existing Java Specification Requests (JSRs)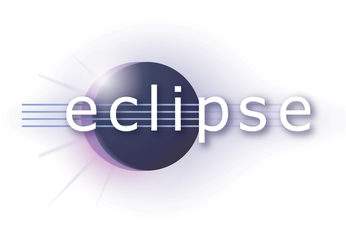 Microsoft Is Building a Programming Language for Quantum Computers
At the Ignite Conference, Microsoft announced that later this year it will release a new quantum computing programming language that is very tightly integrated with Visual Studio. The language is designed to work on both a quantum simulator and a quantum computer.
Microsoft has been working on quantum computers for decades. The company hired Michael Freedman some 20 years ago to continue his work on topology. Microsoft's quantum computing work is based on the work Freedman has done over time. Eventually Microsoft has started to see some results of the work it has been doing for ages.
Krysta Svore, principal researcher at Microsoft Research, said that a programming language that can run in a simulated environment will help people understand how to harness quantum power for different types of problems.
One big difference between the work Microsoft is doing on quantum computing and the rest of the industry, is that the company doesn't want to build a quantum computer for display in labs. Microsoft wants to deliver a full-fledged topological quantum computing system.
According to Allison Linn, Senior writer, editor, and multimedia storyteller at Microsoft, it's a system that includes everything from hardware capable of consistently running calculations that require tens of thousands of logical qubits to a complete software stack that can program and control the quantum computer.

Linux Magazine
ADMIN HPC
http://hpc.admin-magazine.com/
Resource monitoring for remote applications * Jeff Layton
Remora combines profiling and system monitoring to help you get to the root of application problems by revealing its use of resources.
ADMIN Online
http://www.admin-magazine.com/
Scalable network infrastructure in Layer 3 with BGP * Martin Loschwitz
Large environments such as clouds pose demands on the network, some of which cannot be met with Layer 2 solutions. The Border Gateway Protocol jumps into the breach in Layer 3 and ensures seamlessly scalable networks.
End-to-end monitoring – Measuring what the user perceives * Jürgen Vigna
Continuously monitoring the performance of applications helps ensure the service quality in multilayered cloud services.
Software-defined wide area networks * Julian Frede
A natural consequence of software-defined storage and software-defined data centers is the software-defined wide area network, or the Internet connections between locations and cloud services.
ADMIN DevOps Focus
http://www.admin-magazine.com/DevOps/
Packaging apps to run on any Linux device * Chris Binnie
Canonical's Snapcraft (Snappy) package manager creates a self-contained application that works across Linux distributions. We show you how to install, publish, and run a simple snap.
ZAP provides automated security tests in continuous integration pipelines * Chris Binnie
Canonical's Snapcraft (Snappy) package manager creates a self-contained application that works across Linux distributions. We show you how to install, publish, and run a simple snap.
comments powered by

Disqus
Visit Our Shop
Direct Download
Read full article as PDF: