FOSSPicks
Windows emulator
Snapped Wine Games
The super convenient containerized snap packager has been gaining momentum recently, thanks to applications like Spotify, LibreOffice, Skype, and Bitwarden all becoming instantly installable from any of the distributions that support snap packages. Not all of these applications are open source, but the underlying snap technology is completely open. Anyone with a little spare time can roll their own and start publishing them, just as you can with Flatpak, DEBs, or even RPMs. But a recent weekend project that experimented with both Wine and snap packaging has repeated real benefits for gamers. That's because it's now feasible for some Windows games that work well with Wine to be packaged up within a snap, making them as easy to install as any other snap package: just snap install <game>, for instance.
This is a great development because Wine, the open source platform for running Windows software, often requires a very specific set of configuration options, often unique to each piece of software you want to run. Wine uses bottles to keep these configurations from touching one another, and it's why projects like PlayOnLinux are so popular. These take the guessing out of the configuration by bundling templates for trusted configurations to run a game or application. But now, in limited cases, you get all of this from the snap command line, and it starts with the rather excellent TrackMania Nations Forever. Type snap install tmnationsforever on a recent Ubuntu version, for example, and the Windows version of the game will be installed and configured to run in experimental versions of Wine without asking any further questions. It's still very much all in the testing phase, but it works and hints at a powerful future for prepackaged Windows binaries via snaps.
Project Website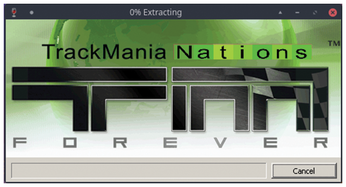 Huge thanks in particular to Martin Wimpress for snapping TrackMania Nations Forever into a Wine container to install from a single snap command.
comments powered by

Disqus
Visit Our Shop
Direct Download
Read full article as PDF: