DIY portable computer
Open Hardware – Reform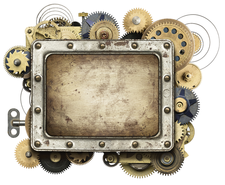 An open hardware laptop that encourages hacking and repair while offering security and transparency – all for an affordable price.
A few years ago, open hardware laptops were refurbished machines. Now, new laptops that aspire to being open are becoming so common that they have their own niches, ranging from Purism's line of high-end, secure laptops [1] to Olimex's forthcoming do-it-yourself TERES-I [2]. MNT's Reform laptop falls in the middle of the spectrum, a do-it-yourself ARM laptop with an emphasis on "security, transparency, [and] hackability" [3]. Currently in beta-testing, Reform is the subject of an upcoming crowdfunding campaign [4] to make the final drive towards general manufacturing (Figure 1).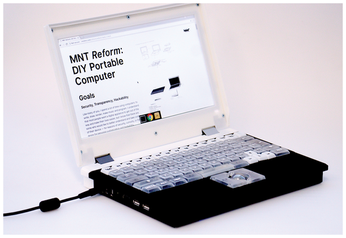 Figure 1: Reform is a modular, ergonomic open hardware laptop now in beta-testing.
Reform's developer, Lukas F. Hartmann, prefers "an operating system with Unix-like terminals" based on his past use of AmigaOS and BeOS. In fact, the first product released by MNT, Hartmann's private company, was a graphics card for running vintage Amiga software with modern computers [5] (Figure 2). For a decade, Hartmann administered Linux and FreeBSD servers and worked on web development while personally using Mac OS. About four years ago, Hartmann decided that "the time was right to give up some comfort for more freedom and control over my computer. The more I got used to the flexibility and pragmatism of FOSS, the more backwards it seemed to deal with proprietary software."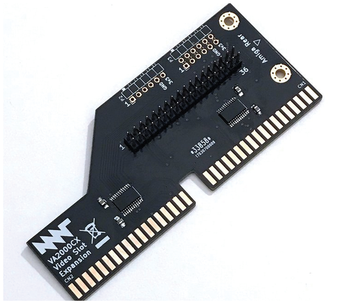 Figure 2: MNT's first open hardware product was a graphics card for running Amiga software on modern machines. Reform is the second.
Reform has been in development since late 2017. According to Hartmann, his goal is a machine that you can:
Repair by yourself with parts from the hardware store or 3D printing
Thoroughly understand on any level
Take apart, modify, and upgrade without regret
Adapt to your tastes and use cases, staying with you for many years" [1]
In addition, while working with designer Ana Dantas, he wanted Reform to have an aesthetic reminiscent of the Amiga as a subtle way to encourage hacking.
"What I wanted," says Hartmann, "is a strong alternative, a machine that goes against many established trends. Miniaturization makes many modern laptops hard to service for average people. You get soldered-in batteries or solid state drives, [and] it is hard to understand what the individual components do." In addition, he says, "MacBooks are treated like expensive fashion accessories that you wouldn't crack open and put your own modifications in." In general, "The ergonomics of keyboards are suffering from the dogma of making everything ultra slim," says Hartmann.
Hartman continues, "[I] wanted a device that is easy to understand, comes with schematics (like a Commodore 64 did), invites you to tinker and customize, and that would be a great typing machine. Case parts should be replaceable using a 3D printer and electronics fixable with a soldering station. Also I wanted to use a CPU/SoC that the system is as open as possible and doesn't require any closed source drivers."
Specifications and Features
Reform's specifications designate it as a mid-level laptop (see Table 1). However, in addition to being as free as possible, Reform will also have features not normally seen in laptops (Figure 3).
Fully open source drivers in the Linux kernel (etnaviv) and OpenGL (mesa)
4GB DDR3 RAM
Reprogrammable slim mechanical keyboard (Cherry ML keys)
Reprogrammable optical trackball
5x USB2.0 (2 external, 3 internal)
HDMI connector
LVDS connector (driving 1366x768 IPS 11" panel, included)
Full-length MiniPCIe slot
Full-length mSATA slot for SSD (disk not included)
Full-length WWAN slot (USB2.0) and SIM-card slot
Gigabit Ethernet connector
Bootable microSD card slot
SPI, I2C, GPIO connectors (internal)
SGTL5000 soundchip with headphone connector, internal line connectors
LiFePo4 charger (for single 10Ah cell, included)
Size: 29cm x 20.3cm x 4.5cm; Weight TBA
Debian GNU/Linux
U-Boot bootloader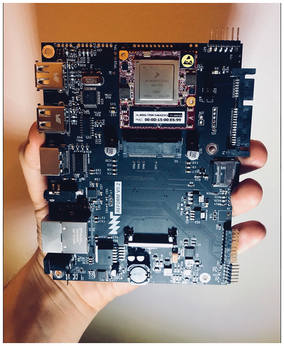 Figure 3: Reform's CPU board is kept simple to encourage hacking and repair.
To start with, Reform is designed to be modular. The case consists of eight parts, giving easy access to the interior. Case parts can be replaced individually using a 3D printer and the STL files available online or with a 3D-printing service like Shapeways. The keyboard and the trackball or touchpad are also replaceable, being internal USB devices, and modifiable using KiCad [6]. Similarly, the screen assembly can be removed so that the machine can be attached to a different screen or monitor.
Another unusual feature is the input devices. Where most laptops use a rubber dome keyboard, in which a character is typed when two membranes come into contact, the Reform keyboard is mechanical, with each key having its own mechanism (Figure 4). Such mechanical keyboards are more ergonomic and easier to maintain. The trackball, Hartmann adds, was part of the original design "because a trackball helped me with wrist pain from the programming job I had at the time and is a nod to vintage laptops of the eighties and nineties." Although the key positioning is not ergonomic, Reform may very well be the closest thing to an ergonomic laptop available. Regardless of whether this is true, at the very least, Hartmann's design should be much easier to work with than the average laptop, where the keys almost seem an afterthought.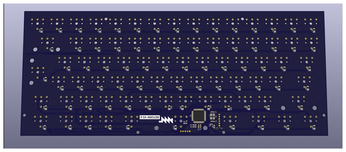 Figure 4: Reform features a mechanical keyboard, on which each key is controlled by its own mechanism.
Prototyping and Manufacturing
Unlike other open hardware projects that manufacture in Asia, Hartmann has chosen to do the manufacturing himself, with the help of experts. Prototyping was done in consultation with PCBway [7] to develop a small system-on-module that included only the CPU/SoC and 4GB of RAM, in order to avoiding routing and fine-tuning. This decision, Hartmann says, allowed him to "focus on the supporting electronics like the USB, soundchip, charger, and input devices."
An even greater challenge was to get all the mechanical and cast parts working together. Costs were kept down with the use of 3D printing and laser printing, following Dantas' advice. "We're even doing our own polyurethane molded parts, because we could not find an affordable vendor for the first beta run. Maker spaces like FabLab in Berlin were also helpful in providing temporary workspaces and machines."
The limited beta machines were distributed in September 2018. Hartmann is still awaiting detailed feedback, but he has already considered some modifications. For instance, early feedback suggested a trackpad option as an alternative to the original trackball, as well as the availability of alternative keyboard layouts. Other feedback prompted the addition of a WWAN/LTE port and the use of a LiFePo4 battery as a greener and safer alternative. Other changes seem likely to follow.
Claiming the Middle Ground
With extensive hardware and software freedom, modularity, and ergonomics, Reform is positioned to appeal to several niche markets. However, in the end, Reform's greatest advantage may be its price point.
Purism's laptops are critically acclaimed, but, since they begin at $1,399, they cost more than many are willing to spend on a laptop. At the opposite extreme, the Pinebook sells for $99, but complaints about its limited performance are common. With an initial price of EUR599 ($695), Reform fills a gap in the open hardware market: a mid-range machine with reasonable specifications. When Reform is released – most likely in early 2019 – its price, as much as anything, might be the feature that makes it an open hardware success.
comments powered by

Disqus
Visit Our Shop
Direct Download
Read full article as PDF: