Update on a new free phone
Open Hardware – /e/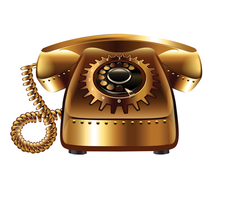 With a name change, Gaël Duval's quest for a free phone with supporting infrastructure rapidly moves ahead.
In late 2017, Gaël Duval (Figure 1), best known as the founder of Mandrake Linux [1], made headlines with the announcement of eelo – both a free phone and the infrastructure required to support it. Eighteen months later, the project has changed its name to /e/ – which Duval says "is meant to be the symbol for 'your data is your data'" because of the similarity to the name of a human resources company – but is otherwise in rapid development [2]. In fact, the e Foundation, the nonprofit organization behind /e/, will likely have begun operations by the time this article is released.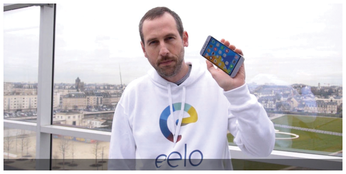 Figure 1: Gaël Duval, the founder of Mandrake, is back in the headlines with the /e/ project.
/e/ remains a deeply personal project for Duval. It began with Duval's realization that, after a decade as an iPhone and macOS user, "I had become lazy and that my data privacy had vanished" [3]. Not only was he using a proprietary operating system, but he had entered "voluntary servitude" to Google's range of services and was giving out more personal information than he preferred. According to a study in August 2018 by Douglas C. Schmidt at Vanderbilt University, even when not using a Google service, the average mobile phone connects to Google servers 91 times per hour if using Android, or 51 times per hour if using iOS. Or, to put things another way, Android phones transmit 11.5MB to Google daily, an iPhone 5.7MB (Figure 2) [4]. Figure such as these lead /e/ to talk about "data slavery."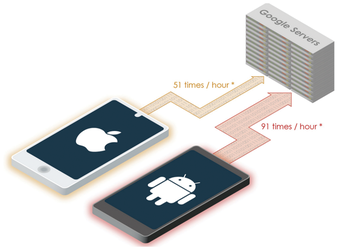 Figure 2: The average smartphone is constantly sending data to Google servers, even when no services are being used.
Duval decided to reclaim his privacy by developing /e/. In a blog post to announce /e/'s beta in September 2018 [5], he summarized his goals as:
"Be free from Google (no Google services, no Google search, no Google Play store, etc.)
"Be far more respectful of user's data privacy.
"Be attractive enough so that Mom and Dad, children and friends would enjoy using it even if they aren't technophiles or geeks."
To meet these goals requires not only phone hardware and an operating system, but also an ecosystem of services (Figure 3).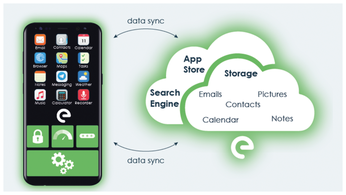 Figure 3: /e/ is developing both the hardware and a full range of services.
These goals were apparently highly attractive to potential users, 1,500 of which helped /e/ to raise the equivalent of over $107,000 in its first crowdfunding effort – three and a half times the campaign's goal [6]. From Duval's original inspiration, /e/ has grown into a nonprofit with some 50 volunteers including software engineers, marketers, and translators, working on both software and hardware. It is followed by an active community forum of at least 5,000 members. The e Foundation is nonprofit, but holds /e/'s trademarks and copyrights in trust for the community. The intent is to do some business to raise revenue. In 18 months, /e/ has gone from one man's conviction to the equivalent of a small company.
Operating System and Interface Development
As of mid-April 2019, most of the original development goals have been reached, Duval recently told me. The project now has a ROM-based operating system forked from Lineage OS 14.1, a free version of Android, and its own graphical interface called BlissLauncher that is starting to include its own widgets. Online services are available from a single entry point where images, documents, calendars, notes, and emails are accessed. These accounts, which have included 5GB of free storage since September 2018, have been tested by 2,800 users.
Still in development is an app store that is mixing free Android apps and Android apps from F-Droid, an Android repository whose main repository contains only free-licensed applications [7]. Scheduled for release in the second or third quarter of 2019, the upcoming store will immediately display a privacy score, and later a score that indicates how much energy each app uses.
This beta release is functional enough that Duval says that, "I moved from my last iPhone to /e/ two months ago, and I really feel comfortable for daily usage! I'm not using Gmail any more, no Google Maps any more, and no Google Search any more. My location is not sent to Google, my documents are synced to a secure place and I'm not feeding a business model based on ads. I can set privacy-compliant DNS explicitly, I can use GPG encrypted email easily, and, most importantly, it's not a hack for geeks. [Everything] is integrated as much as possible, with a nice user interface. You start it, you use it, all without the need to customize things."
Other features are also in development. Due in mid-2019 is the ability to uninstall most of the apps preloaded with the operating system. According to Duval, users will also be able to choose a user profile at installation to choose a set of apps and settings.
Hardware Development Problems
The original plans for /e/ called for selling branded smartphones by the start of 2019 (Figure 4). However, in contrast to the development of the software and the /e/ operating system, hardware development has proved more challenging than expected.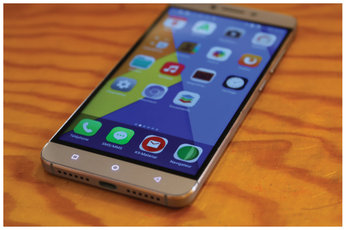 Figure 4: An early prototype of an /e/ phone.
The most obvious problem is the cost of development. As Duval explains, "designing an attractive and innovative smartphone can be very expensive." Although /e/'s crowdfunding campaign was impressive, especially for a nonprofit organization, it is only a fraction of the amount needed for hardware development. And finding investors willing to support a nonprofit is not easy.
Less obviously, the project is competing against a near-monopoly in phones. Specifically, Duval says, "big name manufacturers cannot really ship /e/, because of the agreements they have with Google for Google's Android". The fact that /e/'s operating system is two generations away from Android and remains compatible with mainstream Android is not enough to allow the Foundation to do business with major manufacturers – which, in turn means that /e/ phones are unlikely to be sold by major vendors, either.
Because of these problems, the e Foundation is looking for creative alternatives. In May 2019, /e/ plans to launch a mail-in service for users or small corporations, which for a fee can ship their phones to the Foundation and have them flashed with the /e/ operating system. In May, the Foundation also plans to begin selling refurbished smartphones with a still-unannounced partner. "This will be a great opportunity to have nice smartphones for a very affordable price," Duval says. The refurbished phones will be initially sold in Europe, with sales in the United States and other parts of the world added as partners are located.
Additionally, Duval and the /e/ team hope to have agreements with original design manufacturers (ODMs), hardware developers who do custom orders, and are in discussion with three ODMs. Duval's hope is that "we should be able to sell a new, high-end device with /e/ installed" by the second half of 2019.
So far, no prices have been announced for these services or products. However, /e/ can now be flashed on some 70 phone models, and the adventuresome can download the supported versions of the /e/ operating system and flash phones for themselves. However, Duval notes that it is "still difficult to support very recent hardware."
Also, as Duval has noted from the start, the first phones released by /e/ are unlikely to be completely free. Many, if not all, will contain proprietary firmware that will eventually need to be replaced. "But it will take time," Duval warns. "Probably, we will partner with others on this." Meanwhile, /e/'s phones will be as free as the average laptop or workstation – not completely free, but better than what is currently available at the average mall phone kiosk.
Looking for the Advantage
When eelo was first announced, I wrote that, "of all the attempts to build a free phone to date, eelo is by far the most ambitious and comprehensive" [8]. I added that Duval's business experience was likely to help improve the project's odds of success.
Returning for a second look 18 months later, those opinions have only been confirmed. If what the project has done is not everything backers might have hoped, it is impressive all the same, especially for a product as challenging as a free phone.
Moreover, Duval and the /e/ team are continually looking for anything that can help their success. "I'd be very interested," Duval says, "in receiving input from users of the Linux desktop: Would they consider /e/ as the perfect companion on the mobile? What can we do to make a bridge between what we are doing, and the Linux desktop they use? And also: What professional needs do you have?"
This attention to detail suggests that, despite the challenges facing /e/, the project is about to make its mark.
Watch our social media for more info on /e/ and the Linux desktop
comments powered by

Disqus
---
Support Our Work
Linux Magazine content is made possible with support from readers like you. Please consider contributing when you've found an article to be beneficial.
---