Managing your Debian packages with debfoster
Command Line – debfoster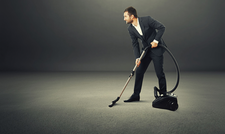 When it comes to weeding out unnecessary packages on your Debian system, debfoster lets you conveniently arrange all your housekeeping functions into a single command.
Debian was one of the first distributions to have a modern package system. Over the decades, a whole ecosystem of related commands has grown up around it, including front ends like apt-get and, more recently, apt for the basic package manager dpkg, and then utilities ranging from apt-file for searching files inside packages to apt-cache for searching packages. In fact, a search on "apt" in the Stable repository for Debian 10 returns 54 hits, while a search on "deb" returns 68. One of the lesser-known but handier members of this ecosystem is debfoster [1], whose main purpose is to weed out unnecessary packages. However, like apt, debfoster actually combines several other functions, displaying information on currently installed packages, and serving as a replacement for apt-get.
You can start to use debfoster by running the command without options or targets to create a database of packages that you want to keep installed. This first session takes at least 20 minutes on an average system, since every installed package is queried. However, once the database is populated, later sessions generally only refer to a handful of packages. If you find that you have accidentally kept a package – which is easy to do the first time as your responses become automatic – you can exit and try again.
Once the database is created, debfoster can be run in two ways: by running it after packages have been installed or removed or as an alternative means to install and remove packages. To install a package, use the structure alongside another command with debfoster PACKAGE(S). To remove packages, add a minus sign (-) before the list of packages.
[...]
Use Express-Checkout link below to read the full article (PDF).
comments powered by

Disqus
Visit Our Shop
Direct Download
Read full article as PDF: