Distros with KDE Plasma support
Distro Walk – KDE Plasma Distros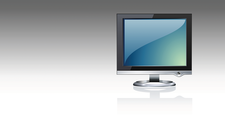 KDE Plasma's philosophy of customization has led to some unusual variations that promise a desktop to meet everyone's taste.
KDE and its Plasma desktop are a paradox among Linux distributions. While they regularly poll as the most popular desktop environment, preferred by just under a third of users, a majority of desktop environments use Gnome technology. Consequently, for many users, KDE and its Plasma desktop are largely unknown. Upon encountering KDE Plasma for the first time, I've heard many Gnome users say: "It's like an entirely different operating system."
Founded in 1996 by Matthias Ettrich, KDE was among the first fully-loaded desktops for Linux. Before that, Linux's graphical interfaces were limited to window managers. The name originally stood for "Kool Desktop Environment," but it quickly became just the K Desktop Environment. Several years ago, the KDE project reorganized into a group of sub-projects. The name KDE now applies to the overall project, and the desktop environment is called KDE Plasma. (Other KDE sub-projects include KDE Frameworks and KDE Applications.)
Despite being a response to Motif's proprietary Common Desktop Environment (CDE), KDE quickly ran into problems, because of the Qt library's proprietary license used to build KDE. In fact, this issue led to the creation of Gnome to give Linux a truly free desktop. However, the licensing issues were eventually settled. For years, KDE vied with Gnome for the honor of the most popular Linux desktop. That era ended in 2008, when KDE 4 introduced radical changes that upset the user base, and Gnome 3 experienced similar problems a couple of years later.
[...]
Use Express-Checkout link below to read the full article (PDF).
comments powered by

Disqus
Visit Our Shop
Direct Download
Read full article as PDF: