Zack's Kernel News
Zack's Kernel News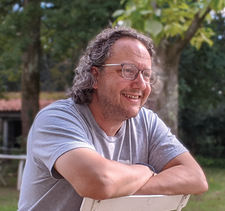 This month in Kernel News: Dealing with Older GCC Versions; and On-boarding New Kernel Hackers.
Dealing with Older GCC Versions
This past year, Linus Torvalds upped the supported version of GCC to version 4.9 or newer. The idea is that it's good to support older as well as newer versions, because then people running on old systems can still compile the kernel. At the same time, if no one in the world is using a particular older compiler, you might be able to simplify some kernel code by removing support for that compiler. So there's not only an incentive for the kernel developers to support older compilers, there's also an incentive for them to abandon very old compilers when they can safely get away with it.
It's an ever-advancing debate. Recently for example, Thomas Gleixner threw up his hands in disgust at some compiler behavior. Arnd Bergmann had posted some kernel patches to work around some ugly compiler behavior in GCC 4.9 that wasn't necessary in GCC 5 and newer.
Specifically, Arnd's code added some symbol references that were never actually used in the code. The symbols were then also referenced in unused inline functions, so as not to trigger a warning. Then, as Thomas pointed out, the symbols and the inline functions were all optimized out of the final compiled binary.
[...]
Use Express-Checkout link below to read the full article (PDF).
comments powered by

Disqus
Visit Our Shop
Direct Download
Read full article as PDF: