Exploring Linux's new iNet wireless daemon
Abracadabra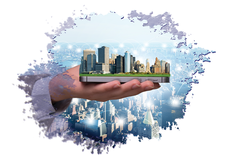 Intel's iNet wireless daemon offers virtually all of the features found in the obsolete WPA Supplicant, and it is smaller by a factor of 10.
On Linux, a component called WPA Supplicant [1], which has been around since 2003, plays an important role in wireless connections (see the box entitled "Why the Name?"). As the name suggests, WPA Supplicant is a wireless supplicant that supports the WiFi Protected Access Standard (WPA) for secure wireless communication [2]. WPA has been around for over 20 years, and the industry is now on the third major version, which is known as WPA3. WPA Supplicant toils in the background on most modern Linux distros, where users tend to interact with the system through a GUI interface, but if you're using a wireless configuration tool like NetworkManager, Wicd, or ConnMan, WPA Supplicant is probably at work behind the scenes.
WPA Supplicant has seen many improvements through the years, and, in general, it is much easier to connect Linux to a wireless network than it used to be. However, many experts believe that Linux wireless support is due for some reinvention. The world got a scare a few years ago, when WPA Supplicant was shown to be susceptible to the KRACK attack on the WPA2 protocol [3]. Since then, KRACK vulnerabilities have been patched, and WPA3 has taken wireless security to a deeper level, but the complications in implementing a reliable solution underscored the inherent complexity and ungainliness of the WPA Supplicant codebase. That complexity, along with many dependencies, also means that WPA Supplicant is ill-suited for mobile devices and Internet of Things configurations. The need to simplify and provide a better solution for these new technologies explains why efforts have been underway for several years to create a lean alternative to WPA Supplicant.
One alternative that has already arrived, although it still is not installed by default on most Linux systems, is the iNet wireless daemon (iwd) [4]. Intel has been leading the development of iwd for the last four years. In October 2019, the stable 1.0 version was released, and today iwd's version count has reached 1.9. NetworkManager versions from 1.12.0 on can use iwd as their back end. Iwd also works with alternatives such as ConnMan and systemd-networkd. And recently, a small GUI was released for users who want to do without NetworkManager or ConnMan but still want to work through a graphical interface.
[...]
Use Express-Checkout link below to read the full article (PDF).
comments powered by

Disqus
Visit Our Shop
Direct Download
Read full article as PDF: