Encrypt your disks on Linux
Truecrypt's Heir
Veracrypt, which had spun off from Truecrypt a year earlier as an independent project, became Truecrypt's de facto successor. All in all, Veracrypt is a highly functional data carrier encrypter from today's point of view.
One huge advantage that Veracrypt inherited from its ancestor is that it works on Windows, Linux, and macOS (Figure 2). It uses the existing infrastructure to the extent possible on the various operating systems. On Linux, for example, Veracrypt directly relies on Dmcrypt. However, it also ensures that the containers and data carriers created remain mutually compatible across operating system boundaries.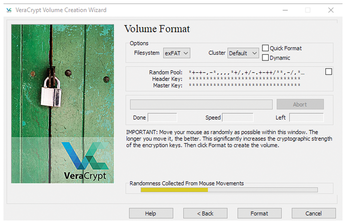 Figure 2: Encrypted drives created in Veracrypt can be used on Windows, MacOS, or Linux systems.
An admin with the data medium and the corresponding key can mount existing devices with Veracrypt encryption on Windows, Linux, and macOS in the same way. Veracrypt is therefore particularly suitable for users who frequently switch from Linux to Windows and back, for example, because they use different systems on their home and work computers.
Plausible Deniability
Another decidedly handy feature in Veracrypt is the ability, inherited from its predecessor, to nest encrypted drives and thus achieve what security researchers call plausible deniability. Plausible deniability offers a means for concealing data without it looking like you are concealing data. The idea is to completely hide the existence of encrypted media. The attacker doesn't even know that data is being withheld and, according to the theory, doesn't even think of asking.
Veracrypt supports plausible deniability by creating multiple nested containers on a drive. The first container and its signature on the disk are easily recognizable from the outside. However, because this container contains only ostensibly relevant data when handled correctly, the owner of the drive can hand over the key (Figure 3). The second volume hides its header in the header of the first volume. You need to know that it exists to be able to open it, because from the outside, it looks like random data. And its existence can be easily explained by the existence of the first encrypted volume.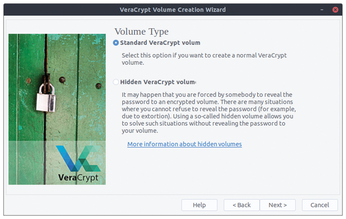 Figure 3: By hiding volumes, Veracrypt makes it possible to conceal the very existence of sensitive data, helping to achieve plausible deniability.
On Windows, Veracrypt now even goes one step further and can keep a hidden operating system in an encrypted drive. From the outside, this drive looks like a normal data medium, but under the hood, it hides a complete system partition.
Easy to Use
If you are looking for a quick solution for encrypted data media, Veracrypt is the right choice. After the install, which you handle with the package manager on Linux and with the installer on Windows and macOS, a wizard opens in the form of a graphical interface. The wizard guides you through the entire creation process. Veracrypt offers the option of creating encrypted containers on the file system or encrypting entire block devices.
No matter which approach you choose, any system administrator worth their salt should have no difficulty understanding and responding to Veracrypt's questions. If you have never dealt with disk encryption previously, you might not find Veracrypt particularly user-friendly. However, if you have been in the saddle for a while longer, you will get along well with the program on all supported platforms.
comments powered by

Disqus
---
Support Our Work
Linux Magazine content is made possible with support from readers like you. Please consider contributing when you've found an article to be beneficial.
---