FOSSPicks
FOSSPicks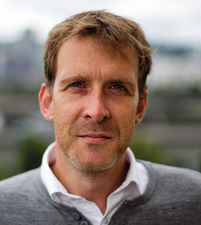 To prove that not all CC-BY music is bad, Graham has spent the past few weeks creating a playlist of free music to use at the Ubuntu Summit in Riga, Latvia.
Music tracker
Bintracker
When Ultimate Soundtracker was released for the Amiga in 1987, nobody could have imagined that its unique user interface would still be important 40 years later. At the time, trackers were a product of necessity. They enabled demo and game music composers to create music from columns of hexadecimal data that could be copied verbatim into the code for playback, helping both the developer get the most from available RAM and the composer get the most from a system's audio hardware. On the Amiga, that meant four independent sound channels, each capable of playing short 8-bit samples that could be spread across the four columns of Ultimate Soundtracker. These limitations spawned an entire dance music genre that still influences today's EDM and synth-wave pop music. Remarkably, trackers remain popular.
One modern example is Renoise, a commercial and fully fledged modern digital audio workstation built around the same tracker user interface. There are even hardware sequences that borrow heavily from the same heritage, with Polyend Tracker being the most successful of these with its entire source code and firmware released as open source. There are many open source projects, and Bintracker is one of the latest and most promising. Rather than upgrading the tracker idea for the 21st century, Bintracker instead focuses entirely on generating chiptune music, a style that most of us associate with 1980s video game music, limited by the scope of the sounds and the number of notes you hear. To create authentic chiptune music, you therefore have to run a tracker on old hardware or incorporate accurate emulation of that hardware into your application.
Bintracker does neither of these things. Instead it takes advantage of a project that's already done all the hard work, MAME, the famous arcade game emulator that also emulates nearly all home computer and video game systems of the '80s at an integrated circuit level. In doing so, it attempts to recreate every nuance of the original hardware. Bintracker is a tracker that connects directly to those sound engines running in a separate MAME instance. Communication is via the Music Data Abstraction Language (MDAL), which is similar in capabilities to the tracker view and allows access to all the same internal registers and effects as the original hardware. These capabilities are reflected in the columns of the tracker view which change according to which audio module is being accessed. For the Spectrum emulation, for example, the D column can be used to change the duty cycle of the single waveform that the Spectrum was capable of. The results are equivalent to running a modern application on old hardware, and the output sounds entirely authentic. The project has been in stasis for some time but has re-emerged ready for further development. Using MAME for sound generation is a brilliant idea, considering MAME developers have been known to even X-ray silicon to understand it better, and that leaves Bintracker to focus on the user interface. It's a unique take on tracker development and in many ways closes the circle started on the Amiga all those years ago.
[...]
Use Express-Checkout link below to read the full article (PDF).
comments powered by

Disqus
---
Support Our Work
Linux Magazine content is made possible with support from readers like you. Please consider contributing when you've found an article to be beneficial.
---