Desktop trends in 2013 according to LinuxQuestions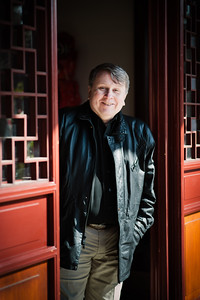 Off the Beat: Bruce Byfield's Blog
Feb 06, 2014 GMT
Every year, I like to take some time to look at LinuxQuestions' Member Choice Awards for trends. I don't believe the results are representative of all free software users by any means, but they are still one of the few indicators available, and this year they suggest some interesting trends on the desktop:
Some random examples:
In 2012, MariaDB won less than 9% of the votes, while MySQL was way out ahead with 40%. This year, MariaDB jumped to 36%, while MySQL declined to 23% - a vote of non-confidence if there ever was one. Meanwhile, PostgreSQL remained steady or possibly declined slightly, with 24% in 2012, and 20% in 2013.
The office suite category saw LibreOffice with 86% and OpenOffice with 10%. These figures are more or less unchanged since last year. Whatever market share OpenOffice might have on other platforms, Linux users are sticking with LibreOffice. They might be downloading OpenOffice to investigate it, but apparently they are not impressed enough to switch.
Ubuntu edged out Slackware for best distribution, both taking about 24% of the vote. However, in the best desktop environment category, Unity had less than 5% -- about the same as in 2012. Apparently, this group of users appreciates Ubuntu but not Unity.
Percentages for most desktop environments remained the same in 2013. In particular, if the poll has any accuracy, GNOME appears not to have won back users with its advanced testing or support for extensions.
The major exception among desktop environments was KDE, which rose from 31% in 2012 to 36% in 2013. This is hardly a stampede, but it is a large enough difference to seem more than a chance variation. If it is a real difference, then KDE is starting to approach its pre-KDE 4.0 popularity again.
One reason why the increase in KDE voters seems credible is that basic KDE applications are consistently in first or second place in their categories. For example, Dolphin dominated the file managers, and Konsole the terminal emulators. Similarly, among desktop text editors, Kate edged out Gedit (Vim, unsurprisingly, was more popular than both combined). These results go a long way to proving that KDE really is the most popular desktop environment.
KDE's productivity software did significantly worse than its core applications. Although Amarok finished second to VLC in music players, Konqueror scored only 1% in the browser category, while Krita only managed 3% in graphic applications, compared to GIMP's 70%. Similarly, Calligra Suite squeezed out 4% among office suites, while KDE - Telepathy managed only 4% and Kopete 8% among messaging applications. These rankings probably have little to do with quality, since much of this productivity software is high quality, and Krita in particular is rapidly maturing. Rather, in some cases, the results may indicate a preference to cross-environment applications or else the sheer number of rival applications in some of the categories.
Few of these observations are startling, but they give some confirmation of my own informal observations. However, I admit to being surprised by the lack of change in GNOME's support, and expected KDE's popularity, like most other desktop environments', to have remained much the same as in 2012.
The biggest take-away? Among experienced users, the revolts against desktop environments are over. After a couple of years in which many users were shifting from desktop environment to desktop environment in search of one that pleased them, most seem to have made their choice -- and now seem little inclined to shift again.
comments powered by

Disqus

Issue 272/2023
Buy this issue as a PDF
Digital Issue: Price $12.99

(incl. VAT)