How to avoid giving a summary presentation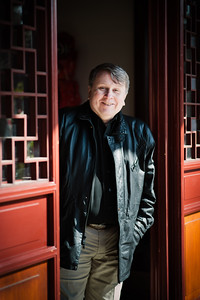 Off the Beat: Bruce Byfield's Blog
Aug 20, 2014 GMT
Information designer Edward Tufte said it first: slide shows allow as much two-way exchange of information as a Soviet May Day rally. The presenter has almost total control, which tempts them into reading their presentation off the slides in a kind of death march through the bullet points. Meanwhile, human audiences falls into stupors and other species gnaw off a leg to escape -- twin fates that make the looming return to school and seriousness in September something to dread unless you take definite steps to improve matters.
If your presentation runs in an unsupervised loop, you may want it to be a summary of your talk. However, in almost all other circumstances, you need to struggle against the built-in tendencies of a slide show. After all, if you are only reading your bullet points, for all that your presence adds, you might as well email your presentation and save yourself the time and expense of being there in-person.
One way to avoid a summary presentation is to think of your slides as an updated version of overhead transparencies. Very few people summarized their entire lecture on transparencies; instead, most used transparencies only when they needed a diagram, or wanted to make sure their listeners got the correct spelling of key concepts.
In the same way, avoid using the outline for your talk as the outline for your slide show. The two are not synonymous, although many assume that they are.
Instead, between outlining and writing the presentation, stop and decide which headings could benefit from a slide. Where would an illustration make a point clearer? Where do you introduce a new concept or piece or jargon? Where do you want to summarize, or step your audience through a procedure?
Just as importantly, where do you not need a slide? If you find yourself searching through free-licensed photos for an ironic connection to a point, then the point almost certainly can do without. Such photos can always raise a laugh, but they are a distraction from the development of your argument, and should be used sparingly, if at all. Just because slide shows make summary presentations easy to fall into does not mean that you have to write one.
Delivering a non-summary presentation
After having made the effort to create a non-summary presentation, you should make sure that your delivery does not ruin your previous work.
Part of why people read from their slides is nervousness. You are far less likely to do so if you do everything possible to minimize nervousness and control the situation. Arriving early to set up, carrying a back up of your presentation, arriving early to set up, and having a backup plan in case of technical difficulties -- anything that helps you feel more in control can help resist the temptation to read your slides.
However, you also need to think how you will deliver your presentation. The default position of the speaker, propped up behind the lectern with their notes in front of them reinforces the worse of a slide show's tendencies.
Fortunately, you can overcome these tendencies with preparation and foresight:
Know your material well enough that you only occasionally need to refer to your notes or slides.
Continually position yourself (from the audience's perspective) to the left of the screen you are using for the slide show. If you are speaking in a language that reads left to right, listeners' eyes are more likely to move toward you. If you are using a lectern, position it in that spot, if possible. You do not need to stay in that position, but when you start to refer to a slide, you should move to that position, and keep coming back to it as you continue to discuss the slide. With any luck, you will draw at least some students' attention toward you and what you are saying, and away from the slide.
Move around as you deliver your presentation in order to distract the audience from looking at the screen. In fact, you can signal changes of topic by changing your position.
Get somebody else to change slides, or be well-enough rehearsed that you can set the slide show to advance automatically. The less you interact with the slide show, the less likely you are to start reading slides.
All these suggestions should help you ensure that your audience is focused on you and what you are saying, instead of reading the current slide and waiting for you to catch up.
Supplement, not summarize
Some experts suggest that the structure of slide shows will always affect presentations, and you can do little about it. To some extent, they may be right. Perhaps effective speakers are better off not using slide shows at all rather than trying to work against their general tendencies (if nothing else, they are sure to win applause, every time).
The trouble is, slide shows have become so much a part of academic and business life that avoiding them is often impossible. That being so, try writing and structuring your presentations so that they are not a summary of your talk, but a supplement to them. And who knows? You may find that your audience actually spends more time listening to you than checking the time.
comments powered by

Disqus
---
Support Our Work
Linux Magazine content is made possible with support from readers like you. Please consider contributing when you've found an article to be beneficial.
---