John Sullivan, FSF Executive Director, on the Future of FS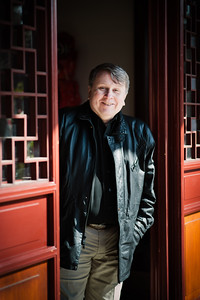 Off the Beat: Bruce Byfield's Blog
Nov 09, 2015 GMT
John Sullivan has worked with the Free Software Foundation (FSF) for twelve years, holding such positions as Campaigns Manager and Manager of Operations. The Executive Director since 2011, Sullivan recently saw the Foundation through the celebration of its thirtieth anniversary. In belated observance of the anniversary, I contacted him by email to ask about the future of free software in general, and the FSF in particular.
BB: What are the challenges currently facing free software?
JS: For the free software movement to succeed globally, it needs to resonate with people who don't specialize in technology and don't care to. While I do think our mission entails trying to inspire everyone to achieve a base level of technical literacy, we shouldn't want everyone to be full programmers. We need to do a better job making the free software movement a place that is welcoming to people from all backgrounds and all interests, and we need to do better at providing opportunities for people with skills other than programming to both contribute lead.
We need to remember that there are two keys to making free software a household issue. First, we need to inspire people to care, which involves being clear about what freedoms are possible when it comes to software and computers and motivating as to why everyone should demand they be respected. Second, we need to make it possible for people to act on those feelings without being free software licensing experts -- by making sure there is both hardware and software they can use that has been certified as free.
BB: What are the FSF's priorities for the immediate future?
JS: We've been building momentum for our Respects Your Freedom hardware certification program and for our community-maintained database of hardware components that work with free software at h-node.org. This is an incredibly important area, since great devices are an entry point for new people to learn about free software ideals just as great free programs are. It's also important because those of us who are already committed to the ideals don't want to be constantly choosing between freedom and modern hardware -- we want both. We've made exciting progress here and I expect to see even more over the next year. Mobile devices are especially important in this area, and I'm really hoping to find ways to increase the number of contributors to the Replicant project, so we can get more devices running a fully free, fully featured, Android-based system.
[Another priority is] network services and user freedom on the Web. The DRM in HTML5 issue is not over, and we expect new developments in this area soon. We must stop DRM from becoming an accepted part of the so-called "open Web." If we see it happen in video, we will very quickly see it happen for text. Proprietary JavaScript continues to be a big problem. Even people running otherwise free systems are still inadvertently downloading and running nonfree programs as they interact with sites on the network. And we need to ramp up our support for decentralized, federated free software replacements for the many silo network services, especially those which move computing from a user's local machine to a server she does not control. We need to increase our advocacy for AGPL adoption as part of the solution for this, but it can't solve the problem on its own. We also need the right technical solutions, and we'll continue to help motivate them through our support for projects like GNU MediaGoblin, GNU social, and GNUnet.
BB: Several times recently, I've suggested that the FSF is now placing less emphasis on making free software a social issue than it did when Peter Brown was director. Is that an accurate perception?
JS: That's surprised me, because from my perspective, we've increased that effort, from our hiring to our initiatives. You can see this in the way we've been approaching our LibrePlanet conference, our multimedia materials (like our Usr Lib video, Email Self-Defense Guide, and Giving Guide), and in the folks we've been hiring. On our campaigns and communication team, the recent hires have been from the labor movement, the environmental movement, arts + theater, community radio, and media reform. They were all familiar with free software but came to us from careers at nonprofits in those other areas.
Also, speaking of hiring, we're ready to expand and are looking for a Deputy Director to help lead the organization.
BB: The FSF is a relatively small group with a limited budget, and I imagine that it has to prioritize its activities sometimes. It may also be limited in what it can do by its charitable status. I was wondering if these or other limitations ever means that activities have to be postponed or even avoided.
JS: Yes, we certainly feel limited by resources. We have been able to maintain sustainability and even grow slowly, but we need more resources in order to bootstrap new projects. For example, many people have been asking us to get more directly involved in motivating production of devices like tablets and ebook readers running only free software -- possibly even crowdfunding such projects ourselves. We are exploring that idea, but would never do it without having experienced experts draft the crowdfunding plan and commitments. We are currently discussing whether we should make that happen, and if so, how we should raise the funds to get it started.
We want to produce more high quality engaging materials like videos, especially ones introducing the basics of free software, designed for different age groups. Videos are expensive to produce; we probably need about $25k to do the next one.
I would also love to do more for the GNU software development community. I think we should have a "GNU fellowship" in partnership with a university where someone (and hopefully multiple people in the future) could have time and space to work on high priority free software under the GNU umbrella. We should also have an annual GNU developers' conference, as projects like Debian do.
And we just need more full-time representatives for the free software movement. So much more can be done to facilitate government, school system, university, and organizational adoption of free software. But we need people to do it, to build the necessary relationships and put together the different cases necessary for each situation.
BB: Do you see copyleft or permissive licenses dominating in the future?
JS: I think it's a mistake to think in those terms. There has been far too much focus (and accompanying misinformation) on license-use counting, and people have been too willing to accept sketchy numbers as the basis for claims about cultural trends. The problem is that it's very hard in this area to compare oranges to oranges. We all know that many programs on public code hosting sites are duplicates, or nonfunctional, and that a "program" can be something very small (your phone's alarm clock) or very large (GCC). It's utterly meaningless to compare the licenses of works as equals when the works themselves are not.
It's also a poor frame because it doesn't include proprietary licenses in the picture. I strongly suspect that many of the projects started by companies and released under permissive licenses would have just stayed under proprietary licenses in years past. In these cases, maybe we wish the companies would have chosen copyleft licensing instead, but what they really represent is a decrease in <em>proprietary</em> license use.
All that being said, I suspect based on the experience of the last thirty years that copyleft will continue to be prominent. When Android in 2011 was temporarily not released as free software (except for the copyleft portions), that was a wake-up call for a lot of people. These things will inevitably happen from time to time, and I think when they do, people will remember again why copyleft is important.
The key thing for our movement will continue to be not what license people choose but why are they choosing it, and what they do with it after that. Certainly if what the free sharing of software accomplishes is quickly bootstrapping tools that can be used to restrict people, we won't have won anything. We'll continue to advocate for copyleft as the best way to insure against that.
BB: Overall, are you optimistic or pessimistic about the future of free software?
JS: I am optimistic. For example, we are seeing increased interest in free software and free software ideals in nonprofit organizations whose missions do not focus on technology. Also, the number of hackathons happening, focused on free software, are encouraging as an indicator of growing interest even while they sometimes have other problems. We're seeing some promising legislation in Europe requiring governments to prioritize free software in their purchasing decisions -- and some efforts in places like New York to do the same in the United States.
It can be depressing to think about how people by and large still seem very willing to trade freedom for the latest gadget -- and even more so to see how willing companies are to trample on the freedoms of their users-- but overall I find the signs of increased awareness and excitement about free software as the long-term solution to be reason for optimism.
comments powered by

Disqus
---
Support Our Work
Linux Magazine content is made possible with support from readers like you. Please consider contributing when you've found an article to be beneficial.
---