New Guard and Old Guard clash at Free Software Foundation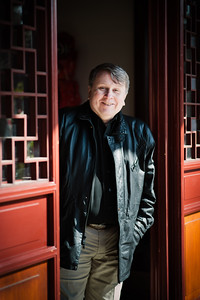 Off the Beat: Bruce Byfield's Blog
Mar 28, 2017 GMT
Does the Free Software Foundation (FSF) have internal conflicts? An answer is hard to find, because people prefer not to talk about the possibility. However, there are increasing indications that the FSF is having trouble adjusting to modern activism -- and that part of the problem might be growing differences between FSF supporters and its founder Richard Stallman (RMS).
I sympathize with those reluctant to speak. Richard Stallman's pioneering work shaped free software as we know it, and the temptation to forgive any possible lapses on his part can be strong. In fact, that is exactly what many people appear to have been doing for the last few years. Yet, at the same time, ignoring the indicators does no service to free software in the long run -- especially when there are growing signs that the problem is not going away.
The need to reach out to other forms of activism was recognized over a decade ago by Peter Brown, then FSF executive director. However, despite efforts at outreach, over the years, one or two incidents have suggested that the FSF is out of sync with potential allies.
The first suggestion of a conflict came as early as July 2009. At the Desktop Summit in Gran Canaria, Stallman performed his Saint Ignucius routine, a satire of religion, Emacs vs. Vim, and of Stallman himself. According to a transcript published by Matthew Garrett, Stallman's routine included the comment:
"And we also have the cult of the virgin of Emacs. The virgin of Emacs is any female who has not yet learned how to use Emacs. And in the church of Emacs we believe that taking her Emacs virginity away is a blessed act."
Many listeners condemned the comment as sexist, while Stallman's supporters accused critics of seeking revenge for his attack on Mono during the routine. Stallman responded by claiming that, because he had not intended any sexism, he had no need to apologize. However, the creation of an FSF Women's Caucus a few months later was seen by many as an implied acknowledgment of responsibility.
The second occurred, in September 2016. Leah Rowe, the project leader of Libreboot, accused the FSF of transgender discrimination when she was fired. Both Stallman and the FSF denied any discrimination, but, according to Rowe, when Libreboot withdrew from the FSF-related GNU Project, The GNU Project refused to accept the withdrawal. Rowe described this reaction as "the biggest insult imaginable, considering what has happened."
At the same time, in the last decade, the FSF has made intermittent efforts to modernize. Shortly after the Virgin of Emacs episode, it created a Women's Caucus, whose timing was taken as an implied acknowledgement of responsibility. Although the Women's Caucus appears to have fallen inactive, LibrePlanet, the annual FSF conference, has adopted a code of conduct, and made determined efforts to include more women presenters. The appointment of the relatively young Mako Hill to the FSF board of directors can also be seen as attempt to remain relevant and introduce fresh perspectives. However, the FSF's record remains mixed over the years.
LibrePlanet 2017
Some comments about the recently concluded LibrePlanet 2017 suggest possible reasons.. At least once -- and possibly three times or more -- Stallman used the question period after a presentation to outspokenly criticize the speaker. To at least some, such behavior seems a violation of the conference's code of conduct. Although codes of conduct are often associated with the feminists who encouraged their adoption a few years ago, they are meant to cover any form of harassment at the conference in an effort to create a safe space for all conference attendees -- and some apparently believe feel that Stallman is stepping over the line.
For example, Brett Smith, a former FSF employee, describes the FSF and its supporters as torn between the first generation of free software, as represented by Stallman, and the current generation, which he likens to the intersectional third wave of feminism. At the recent LibrePlanet, he writes, "This can create some tension as different people vie for different priorities for the movement. At LibrePlanet, that tension is so thick, you can cut it with a knife."
Smith continues by describing his experience at presentations that Stallman attends. While other LibrePlanet attendees hope to discuss how to make connections with other activists, he describes Stallman as repeating the same message he has offered for decades:
"When you attend those talks, you cross your fingers that RMS doesn't attend too. Because if he does, you can bet that he'll eat five minutes of Q&A time berating the speaker for their use of words to avoid. If he forgets something in the moment, or runs out of time, don't worry; he also gets the last slot on Saturday all to himself to cover anything he missed.
This pattern is what seemed especially pronounced this year, and especially grated on me."
According to Smith, the problem is that, while the FSF is trying to change, Stallman is not. "As LibrePlanet gets more savvy and exciting, RMS tries harder and harder to pull us back to single-issue focus," Smith writes. "And so the tension gets thicker every year."
Similarly, Ryan Prior summarized Stallman's behavior by tweeting, "'Who do you work for? FSF? I'm president, I don't need to follow the rules.' rms pulls rank to badger a speaker over organizer objection." In the same way, free software lawyer Richard Fontana responds to these accounts by tweeting telegraphically, "Seems RMS clearly indicated the rules don't apply to him and FSF staff powerless to enforce against him." Fontana adds that Smith's account "Vindicates decision not to attend #libreplanet out of concern safe space policy wouldn't be enforced against RMS."
Not everyone sees Stallman's behavior in the same way as Smith and Fontana. Prior, for example, while obviously annoyed, tweeted, "I'm not aware of anyone who saw this as harassing behavior or violation of safe space policy." Similarly, Luis Villa, another free software lawyer, tweets, "RMS not only problematic attendee."
Still, the doubts remain, although their expression varies in intensity. No one denies Stallman's accomplishments, but many seem to worry that he is becoming an unchecked liability in his insistence that his views on free software are the only correct ones. It's an ugly situation, with the potential to become even uglier before any resolution appears.
(This article has been revised in the interests of clarity)
comments powered by

Disqus
---
Support Our Work
Linux Magazine content is made possible with support from readers like you. Please consider contributing when you've found an article to be beneficial.
---