The FSF Compliance Lab Doubles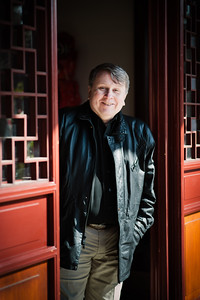 Off the Beat: Bruce Byfield's Blog
Jul 17, 2012 GMT
Last month, Joshua Gay and Donald Robertson III, two long time employees, took on responsibility for the Free Software Foundation's (FSF) compliance lab (http://www.fsf.org/licensing/). Already, they are finding that having two people not only allows them to do more, but to organize more for future growth as well.
"Already, we're doing all the things Brett was doing and rolling out new projects," Gay and Robertson say. They are referring to Brett Smith, the former solo employee for the lab, who is now employed by the W3 Consortium.
Under Smith and his lone predecessor David Turner, the compliance lab developed the policy of focusing on education and assistance rather than confrontation and law suits for settling software license violations. As a result, for several years the compliance lab has been one of the FSF's most active and effective departments.
Gay and Robertson have no plans to change that basic policy. In fact, they say that, "Number one for us right now is learning the whole body of work that's gone back over the years of the compliance lab existing," say Gay and Robertson. "Obviously, compliance is part of that, and education in the form of blog posts and speaking engagements is another role. We also believe that there are still some GNU projects that are still considering shifting to GPLv3, and we have to help them. Our really big next step will be revamping our online material to make sure that it's up to our standards."
Yet even in these routine matters, the increase in staff is making a difference in how things are done. "We're immediately seeing that we have just a little more time," Gay and Robertson report. "When we communicate with peole in our community, there isn't as big of a delay. So we find ourselves having more conversations with the volunteers who help process all the inquiries and suspected violations that come in. We're seeing a greater engagement with those volunteers, which helps them to become more knowledgeable. So we're already seeing a scaling effect."
The same effect is also seen in other parts of the job. "We're more active on IRC, we're talking to people in FSF Europe more, and we're asking them, 'What do you need?' and trying to understand how they perceive our role and hearing their complaints and problems. And the best part has been seeing people go from frustrated and complaining to wanting to step up and work with us."
Doubling the compliance lab staff has also helped to alter the focus. In the past, the compliance lab has concentrated largely on license violations that involved the GNU Project, the software on which the FSF holds the copyright. However, in the past month, the compliance lab has been able to start assisting other projects more, and to offer more help and support.
"I want to emphasize its not an increase in people violating licenses," Robertson emphasizes. "It an increase in people wanting to properly license. We have the increased capacity to pursue violations in a more timely manner, and across the board, you're seeing that happen."
Such changes are not so much an increase in workload, Gay and Robertson say, but an increase in the ability to do "a lot of things that we wanted to do, but haven't been able to do."
Bring forward the volunteers
When the new appointments were first announced, Gay asked in his blog (http://www.fsf.org/blogs/licensing/i-have-some-big-shoes-to-fill) what readers thought the compliance lab should be doing.
The question was very much in character, since like many thirty-something free software veterans, Gay and Robertson favor a more activist, community-based focus than the FSF has sometimes followed in the past. They talk excitedly about the signs they see of an increased interest in the free software philosophy, such as the fact that most interviewees for positions at the FSF are eager to work there because they already know about its efforts.
Consistent with this outlook, much of Gay and Robertson's time in their first month has been spent working with volunteers. The compliance lab has usually been supported by volunteers, but now the new team is hoping to recruit more, and to keep them actively engaged.
To this end, they have started an IRC channel and mailing list for volunteers. And with two people, they have discovered, it is easier to find time to train volunteers and bring them up to speed.
"We now have the capacity to turn volunteers from a net expense to a net gain on our time," Robertson says. "What's great about volunteers is not just that they help with the workload, but, by being engaged they become ambassadors. Even when they're not actively working on the questions we're dealing with, they're out there helping others to learn from us. So they're really the primary front of the campaign that the compliance lab really is."
For now, Gay and Robertson have to limit their work to what the two of them can handle. But they seem to have learned from their own experience the advantages that extra workers can bring. "We have to prioritize until we get enough people to be in the position to start projects that need an organization and a team," Gay and Robertson say. But with their new emphasis on volunteers, they hope that time is closer than they initially expected. As they settle in, they are hoping that the staff increase will soon be "more than the sum of its part" and make the compliance lab more active than ever.
comments powered by

Disqus
---
Support Our Work
Linux Magazine content is made possible with support from readers like you. Please consider contributing when you've found an article to be beneficial.
---